---
This exhibition unites three artists who have a relationship to the land, and the ways that memories of their displaced or colonized cultures are embedded in particular regions and territories. Colombian artist Nohemí Pérez's Panorama Catatumbo is an immersive, panoramic painting of a tropical jungle in which scenes of the social, political, and economic situation in the region emerge through the luscious vegetation. Andrew Pereira Paz sheds light on the history of Andean territory, situated between La Paz, Bolivia, and Lima, Peru, and the tensions between indigenous and western cultural customs there. His work, Guaman 1, uses figures appearing in a 16th-century colonizer's journal to comment on the violent treatment of indigenous peoples by Spanish settlers. In his video, Las cosas vividas antes de nacer (The Lived Things Before Being Born), Noé Martínez explores questions about his identity and displacement by tracing the migration of his parents, who were forced to leave their community in the indigenous Huasteca region to go to Mexico City.
General admission $15 adults/$8 students, teachers, seniors/Free if 18 and under/IL residents are free on Tuesdays.
Monday, Wednesday, Thursday – 10:00 am – 5:00 pm – Tuesday, Friday – 10:00 am – 9:00 pm – Saturday, Sunday – 10:00 am – 5:00 pm.
For more images: https://mcachicago.org/Media/Routes-And-Territories
---
Learn more about the area
Venue
One of Chicago's most sophisticated sites. Guests can sip champagne while strolling through the sculpture garden and terrace overlooking Lake Michigan or listen to music…
Neighborhood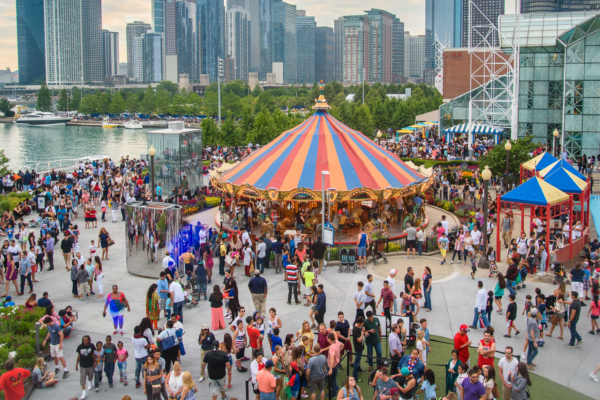 Why we love it There's nothing not to love about stunning Streeterville. This buzzing enclave is home to historic Navy Pier, the provocative Museum of…
Learn more about the area
Venue
One of Chicago's most sophisticated sites. Guests can sip champagne while strolling through the sculpture garden and terrace overlooking Lake Michigan or listen to music…
Neighborhood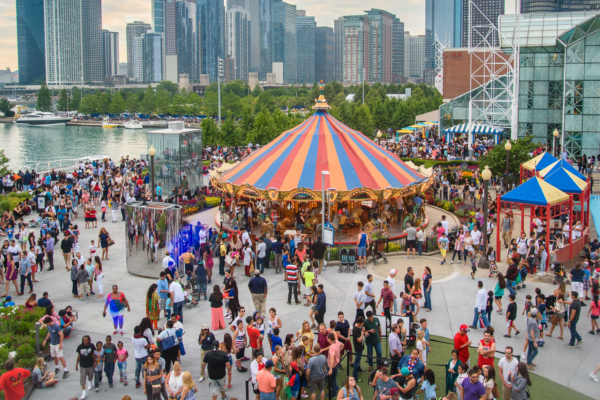 Why we love it There's nothing not to love about stunning Streeterville. This buzzing enclave is home to historic Navy Pier, the provocative Museum of…