---
Navy Pier, Chicago's mission-driven cultural district, has teamed up with the Puerto Rican Arts Alliance to host Noche Caribeña – a fun-filled evening of dance, music and cultural expression. This free, special concert will feature music ensembles from the Latin American and Caribbean diaspora.
 Telephone number: 312-595-7437
 Website: www.navypier.org
 Event Website: https://navypier.org/event/noche-caribena-2019/
 Contact information: Guest Services, navypierinfo@navypier.org
Venue address, including cross streets and nearest public transportation: 600 E Grand Avenue, Chicago, IL 60611. Getting to Navy Pier has never been easier. Whether you're driving and parking, traveling on the CTA, riding your bike or renting a Divvy, taking advantage of Navy Pier's free trolley service, or taking the Shoreline Water Taxi, there's no bad way to reach the People's Pier.
---
Learn more about the area
Venue
There's more to Navy Pier, Chicago's iconic lakefront destination, than meets the eye! Known as the "People's Pier," this landmark showcases more than 50 acres…
Neighborhood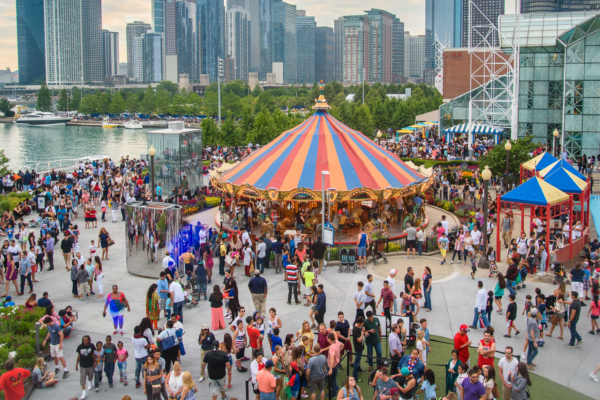 Why we love it There's nothing not to love about stunning Streeterville. This buzzing enclave is home to historic Navy Pier, the provocative Museum of…
Learn more about the area
Venue
There's more to Navy Pier, Chicago's iconic lakefront destination, than meets the eye! Known as the "People's Pier," this landmark showcases more than 50 acres…
Neighborhood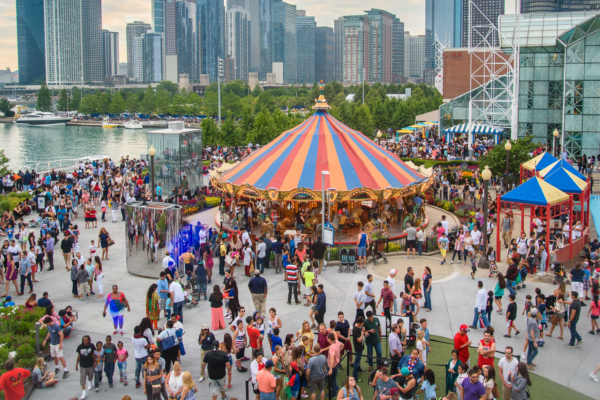 Why we love it There's nothing not to love about stunning Streeterville. This buzzing enclave is home to historic Navy Pier, the provocative Museum of…