Mummies Night: 100 Years of Mummies!
---
Join us for a special Mummies Night for the OI's Centennial Year! We'll be celebrating 100 years of mummies, tombs, and magic for our 20th annual family Halloween party. Costumes encouraged!
Recommended for children ages 4 and up, accompanied by an adult.
Mummify our simulated mummy, take a mummy tour, or hear a mummy-tale. Make mummy crafts, compete in a Mummy Wrap Race, and catch a family photo at our Photo Op. Play the game many a mummy has taken to his own tomb—Senet. And as always, in the galleries, King Tut's monumental 17-foot-tall statue and our 40-ton Assyrian winged bull will lend a photogenic background for witches, vampires, monsters, princesses, or whatever your costume.
Mummy Tours occur every half hour throughout the event. Tickets are free, but space is limited! Reserve your tickets ahead of time through our Eventbrite page. A limited number of tickets will be available onsite.
Mummy Simulations also occur every half hour throughout the event. Tickets cost $3 per child, and the simulation is free for accompanying adults. Tickets can be purchased at the event on a first-come, first-served basis.
Scouts and other interested youth can get their OI mummy fun patch for attending this event. Patches available onsite.
Parking
After 4:00pm on weekdays and all day on weekends, free parking is available at the Lexington Parking Lot (5835 South University Avenue), half a block south of the Museum.
This project is backed by the Office of the Provost of the University of Chicago.
About the Oriental Institute
The Oriental Institute, part of the University of Chicago, is one of the world's leading centers for the study of ancient Middle Eastern civilizations. The Museum cares for and displays a vast collection of artifacts from ancient Egypt, Mesopotamia, Nubia, Persia, and Turkey. Learn more at oi100.uchicago.edu. The Oriental Institute is located at 1155 East 58th Street, Chicago, IL 60637.
---
Learn more about the area
Venue
The Oriental Institute Museum is a world-renowned showcase for the history, art, and archaeology of the ancient Near East. The museum displays objects recovered by…
Neighborhood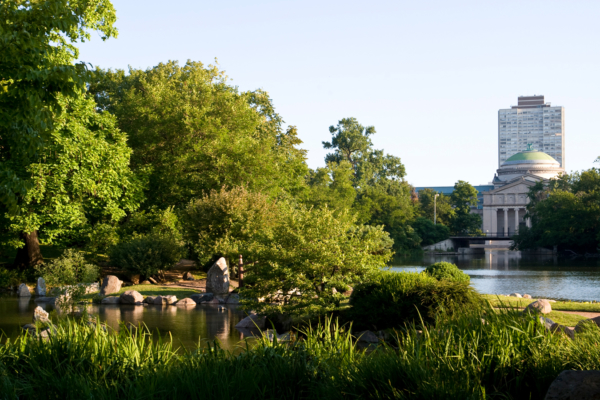 Why we love it It was the site of the Chicago World's Fair of 1893, home to former President Barack Obama, an incubator for Nobel…
Learn more about the area
Venue
The Oriental Institute Museum is a world-renowned showcase for the history, art, and archaeology of the ancient Near East. The museum displays objects recovered by…
Neighborhood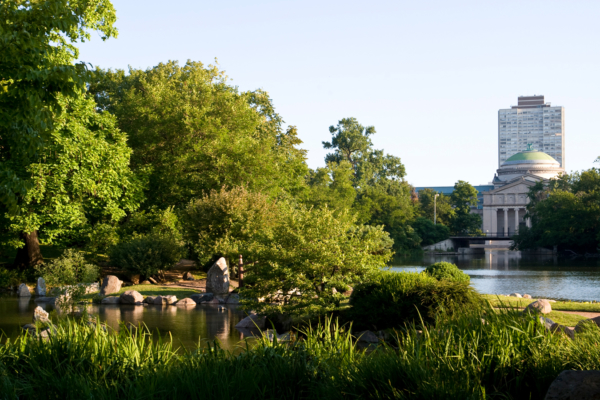 Why we love it It was the site of the Chicago World's Fair of 1893, home to former President Barack Obama, an incubator for Nobel…