---
Presented By

Chicago Shakespeare Theater

Location

800 E. Grand Ave.




Chicago

,

IL

60611

United States
---
Please note that some performance times are sold out of the value-priced tickets.
Jane Austen's beloved novel is now a deliciously charming musical! Tony Award-nominated composer Paul Gordon and Artistic Director Barbara Gaines are reunited, following their Jeff Award-winning collaboration on Sense and Sensibility. Privileged, pampered, and preoccupied with romance, Emma Woodhouse indulges in her pastime of misguided matchmaking, but remains quite clueless when it comes to her own feelings—and a gentleman named Mr. Knightley. Lora Lee Gayer (Broadway's Holiday Inn, Doctor Zhivago, and Follies) stars as this imperfect heroine who learns that love defies prediction. This blissfully entertaining production promises to light a spark in your heart that will warm up even the coldest Chicago winter.
Theatre Week Performances:
Thursday, February 13 – 7:30PM SOLD OUT
Friday, February 14 – 7:30PM
Saturday, February 15 – 3:00PM SOLD OUT and 8:00PM
Sunday, February 16 – 2:00PM SOLD OUT
Tuesday, February 18 – 7:30PM
Wednesday, February 19 – 1:00PM SOLD OUT and 7:30PM
Thursday, February 20 – 7:30PM
Friday, February 21 – 7:30PM SOLD OUT
Saturday, February 22 – 3:00PM and 8:00PM SOLD OUT
Sunday, February 23 – 2:00PM SOLD OUT
BUY TICKETS NOW
Or call the box office at (312) 595-5600. Box Office Hours: Tues – Sun 12 PM – 5 PM
Use promo code: CTW20
To view other Chicago Theatre Week offers, click here.
---
Learn more about the area
Venue
Chicago Shakespeare Theater is a global theatrical force, known for vibrant productions that reflect Shakespeare's genius for storytelling, language, and empathy for the human condition.…
Neighborhood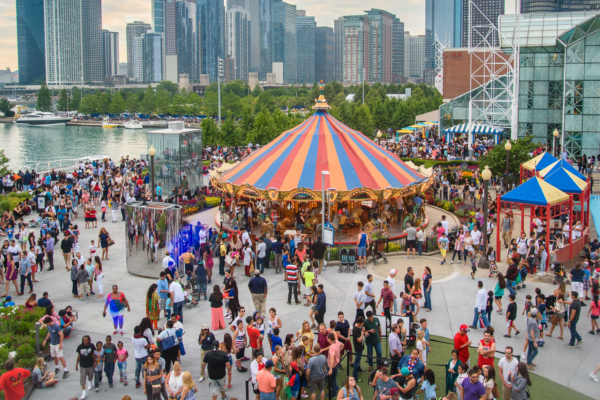 Why we love it There's nothing not to love about stunning Streeterville. This buzzing enclave is home to historic Navy Pier, the provocative Museum of…
Learn more about the area
Venue
Chicago Shakespeare Theater is a global theatrical force, known for vibrant productions that reflect Shakespeare's genius for storytelling, language, and empathy for the human condition.…
Neighborhood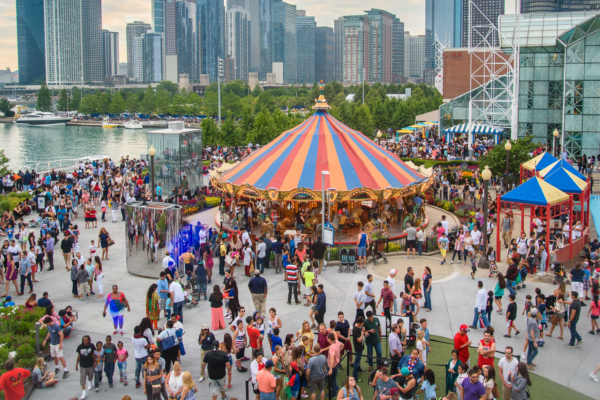 Why we love it There's nothing not to love about stunning Streeterville. This buzzing enclave is home to historic Navy Pier, the provocative Museum of…