Commons Artist Project: Brendan Fernandes, "A Call and Response"
---
Brendan Fernandes's dance-based installation in the Commons, entitled A Call and Response, explores the ways society sees and values different kinds of bodies. Using language, architecture, and gesture to understand the nature of being seen, Fernandes encourages dancers–and visitors–to collaborate and generate new forms of physical language that move and attract other bodies in space.
Fernandes (Kenyan, b. 1979) seeks to isolate everyday actions, such as running for the bus or slinging a bag over your shoulder, considering individuals' movements in social spaces as a kind of choreography. Over the course of the exhibition, the artist poses the question: How do the shapes of our bodies and our physical proximity to others affect our sense of visibility?
---
Learn more about the area
Venue
Located just one block from the Magnificent Mile, the Museum of Contemporary Art Chicago (MCA) offers exhibitions of the most thought-provoking art created since 1945.…
Neighborhood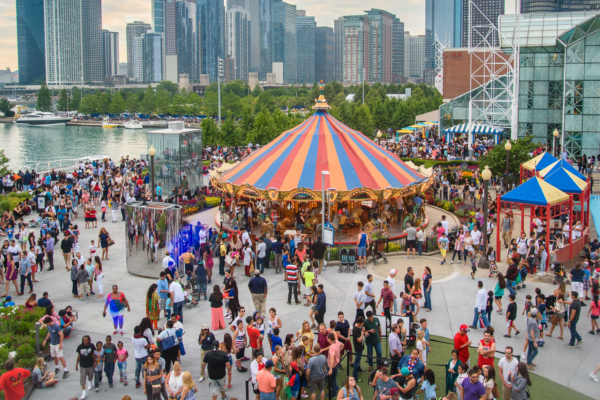 Why we love it There's nothing not to love about stunning Streeterville. This buzzing enclave is home to historic Navy Pier, the provocative Museum of…
Learn more about the area
Venue
Located just one block from the Magnificent Mile, the Museum of Contemporary Art Chicago (MCA) offers exhibitions of the most thought-provoking art created since 1945.…
Neighborhood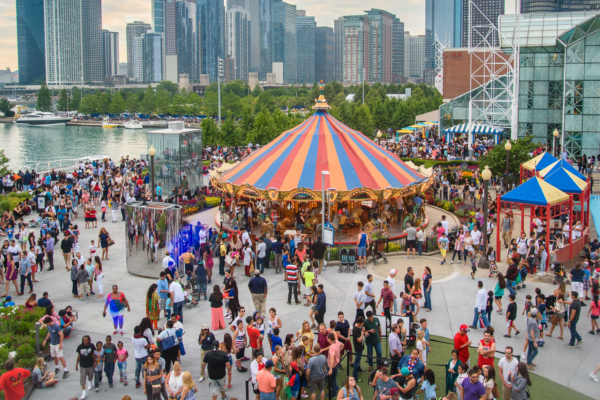 Why we love it There's nothing not to love about stunning Streeterville. This buzzing enclave is home to historic Navy Pier, the provocative Museum of…