Chicago Flower & Garden Show
---
THE GET GROWING FOUNDATION PRESENTS:
"20/20 FOCUS ON FLOWERS" CHICAGO FLOWER & GARDEN SHOW
Blooming with New Garden Exhibits, Activities, Exclusive Plant Varieties,
Nightly Spring Fling Events, and More
 New to the 2020 Chicago Flower & Garden Show:
Bask in the must-see display of floral quilts and quilt-pattern garden of flowers by The American Quilter's Society.
Experience a rare look at a locktender wife's garden with the interactive Illinois & Michigan Canal Corridor 1848 Garden.
Enjoy the magnificent selection of more than 700 plant varieties, including a new exclusive Wave Petunia, unveiled at and only available for purchase at the Show.
Be among the first to see new technology for outdoor spaces in unique rooftop exhibits.
View stunning floral fashions by local designers with the Hort Couture exhibit and vote for your favorite design.
Tour the one-of-a-kind Plant Truck Chicago, a mobile garden boutique operated by The Get Growing Foundation, to bring much needed plant material to urban and under-served local communities.
Get ideas for small spaces and parkway gardens with an original exhibit.
Stay for the new, nightly Spring Fling events featuring live music, craft beer, local wineries, distilleries and more.
The 2020 Show also brings back:
the popular Potting Parties, container garden make and take workshops;
Garden Gourmet stage featuring culinary demonstration by top Chefs;
free Kids Activity Garden with fun, experience-based learning activities presented by the Chicago Park District, University of Illinois Master Gardeners and the Forest Preserve District of Cook County
Horticulture Photography Competition; and
Tablescapes Exhibit, featuring creative ideas for the dining table presented by leading interior and floral designers.
Where: Navy Pier
600 Grand Ave., Festival Hall A & B
Chicago
When:  *Wednesday, March 18 – Saturday, March 21; 10 am – 7 pm
*Sunday, March 22; 10 am – 6 pm
*Nightly Spring Fling Events; visit www.ChicagoFlower.com for details
Tickets: *$20 per adult one-day ticket Jan. 1, 2020 – March 22, 2020
*$5 per child one-day ticket, ages 5 – 12 years old
*$10 -$25 per person Spring Fling event (after 4 p.m. admittance)
*Discounted rates are available for groups of 15 or more.  Contact groups@chicagoflower.com for more information.
Hotel Deals:       Visit www.ChicagoFlower.com for discount codes and reservations to the following hotels:
---
Learn more about the area
Venue
There's more to Navy Pier, Chicago's iconic lakefront destination, than meets the eye! Known as the "People's Pier," this landmark showcases more than 50 acres…
Neighborhood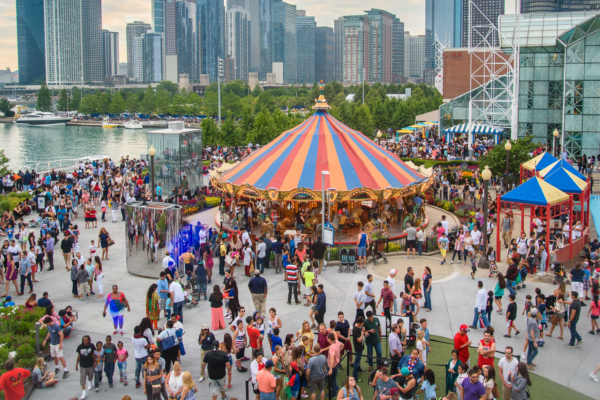 Why we love it There's nothing not to love about stunning Streeterville. This buzzing enclave is home to historic Navy Pier, the provocative Museum of…
Learn more about the area
Venue
There's more to Navy Pier, Chicago's iconic lakefront destination, than meets the eye! Known as the "People's Pier," this landmark showcases more than 50 acres…
Neighborhood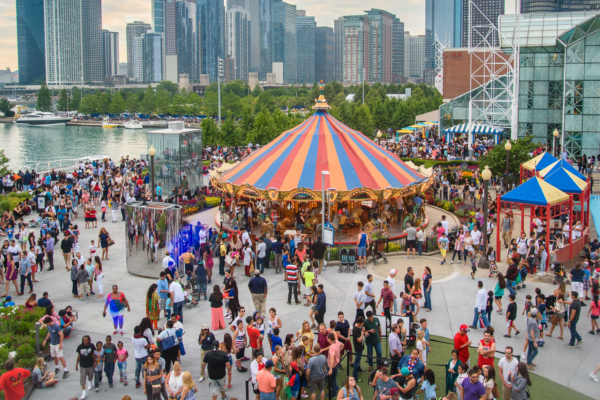 Why we love it There's nothing not to love about stunning Streeterville. This buzzing enclave is home to historic Navy Pier, the provocative Museum of…