Chicago Architecture Biennial Presents Bauhaus: Through Other Stories
---
On the centennial of the Bauhaus, when the legacies of the movement (on design research, teaching and practice for example) are being celebrated, there is an unprecedented opportunity to bring forward fresh perspectives on its impacts and continued relevance in the present.
This conversation re-centers concerns that might have been considered peripheral—from the role Chicago plays in disseminating the lessons and legacies of the European-derived movement, to foregrounding the visionary contribution of women, to exploring the ways in which the Bauhaus ecosystem made contact with (or avoided) adjacent concerns and questions of politics.
Participants include Wendelein van Oldenburgh, Contributor to the 2019 Chicago Architecture Biennial, and artist Barbara Kasten in a conversation introduced and moderated by Alison Fisher, Associate Curator of Architecture and Design at The Art Institute of Chicago.
This program is made possible through support from the Terra Foundation for American Art. Bauhaus Chicago: Design in the City opens at the Art Institute of Chicago on November 23.
Part of the Chicago Architecture Biennial's two day Talk Series and Film Screening celebrating the Bauhaus' centennial: https://chicago-biennial-two-stones-film-screening.eventbrite.com
The Chicago Architecture Biennial — open now through January 5, 2020 — is the largest exhibition of architecture, art, and design in North America. Explore how architecture shapes our communities, cities and environment through free exhibitions, performances, tours, films, and talks. View a full schedule of programs at chicagoarchitecturebiennial.org.
---
Learn more about the area
Venue
Drawn by its beauty and the fabulous free public events, hundreds of thousands of visitors come to the Chicago Cultural Center every year, making it…
Neighborhood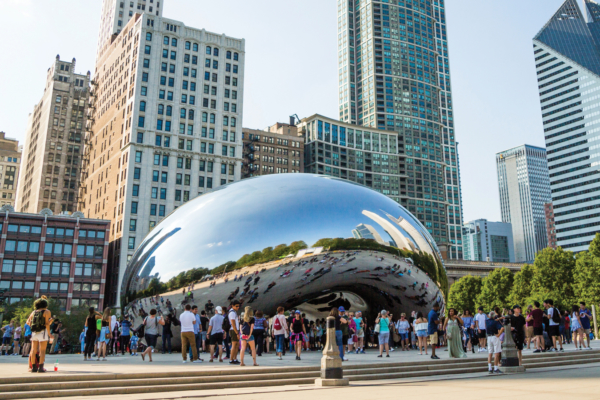 Why we love it How long do you have? The Loop is the heart of the city and it's bursting with iconic Chicago attractions, including…
Learn more about the area
Venue
Drawn by its beauty and the fabulous free public events, hundreds of thousands of visitors come to the Chicago Cultural Center every year, making it…
Neighborhood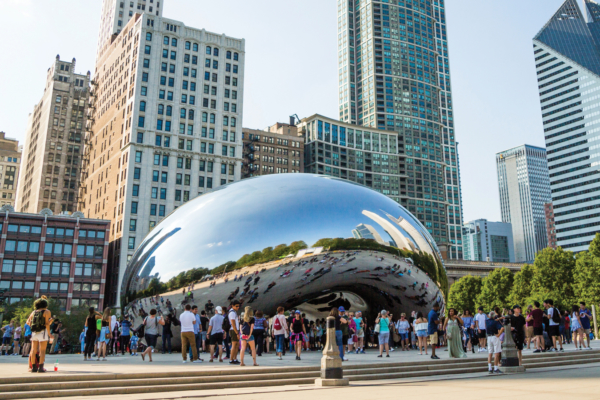 Why we love it How long do you have? The Loop is the heart of the city and it's bursting with iconic Chicago attractions, including…