Big Shoulders Historic Bar and Food Bus Tour
---
On Sunday, September 15, locals who love to explore Chicago neighborhoods get a one-time chance to join tour company Chicago Detours on a South Side adventure. The "Big Shoulders Historic Bar and Food Bus Tour" will bring guests to eat and drink their way through the history of Bridgeport, Chicago's oldest neighborhood.
Over the 2.5-hour-long bus tour, guests will stop at three neighborhood bars, including a "secret bar," and enjoy a full meal of foods that tell the story of the people who have called the Bridgeport neighborhood home. The fun, expert tour guide will share the secret stories behind famous and lesser-known South Side sites like the Union Stock Yards Gate, the former "Bucket of Blood," historic factories and a quarry-turned-park.
When: Sun. Sept 15, 12:30pm-3:00pm
Tour start/end location: Just inside the Palmer House Hotel, Wabash entrance – 124 S Wabash
Ticket Price: $58/person, plus optional drink package
Includes:
Driving tour of Bridgeport's historic sites, engaging tour guide commentary, homemade Chinese bao, choice of Chicago hot dog or mother-in-law sandwich, cheese kolaczki cookies, bus driver and server gratuities, special gifts. Guests who wish to drink must bring $18 cash, which covers 3 servings of beer, wine or well drink and server gratuities.
More info and tickets here
Advance reservations are required and can be made on Chicago Detours' website. Tours have limited availability and often sell out.
https://www.chicagodetours.com/architecture-tours/big-shoulders-historic-bar-tour-in-bridgeport/
---
Learn more about the area
Venue
The Palmer House Hilton Hotel – an iconic, historic downtown Chicago hotel in the heart of the theatre and business district and steps from the…
Neighborhood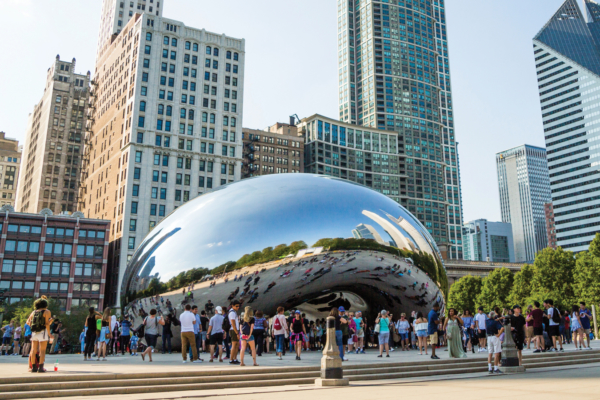 Why we love it How long do you have? The Loop is the heart of the city and it's bursting with iconic Chicago attractions, including…
Learn more about the area
Venue
The Palmer House Hilton Hotel – an iconic, historic downtown Chicago hotel in the heart of the theatre and business district and steps from the…
Neighborhood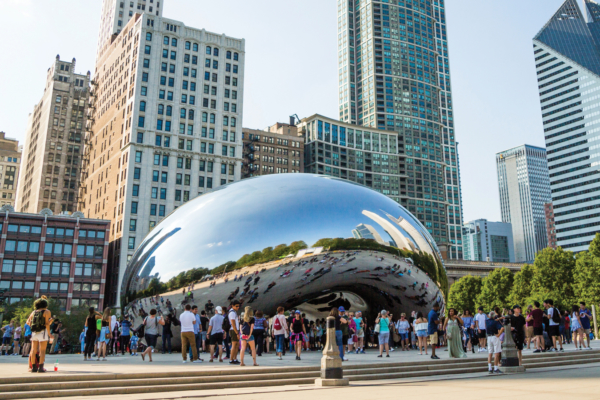 Why we love it How long do you have? The Loop is the heart of the city and it's bursting with iconic Chicago attractions, including…