Asian Improv Arts Midwest Presents 思考回路 / Shikou Kairo: Patterns of Thought
---
Asian Improv Arts Midwest (AIRMW) is pleased to present the exhibition "思考回路/Shikou Kairo: Patterns of Thought" at the Hairpin Arts Center, 2810 N. Milwaukee Ave., as part of the Chicago / Obihiro Artist Exchange. "思考回路 / Shikou Kairo: Patterns of Thought" opens with a one week solo presentation of Chicago-based calligrapher Hekiun Oda, followed by a two-person presentation of Obihiro artists Daisaku Ueno and Masanori Umeda. Sound artist Hiroshi Mehata also joins the roster to record an album incorporating the local soundscape of the Tokachi area.
During the exhibit, AIRMW will also present a variety of public presentations: artists talks, calligraphy and tea ceremony workshops, performances by Tsukasa Taiko, Shubukai and Toyoaki Shamisen and local performance artists and musicians of the Japanese diaspora. The exhibition and events are FREE to the public. For a complete schedule and exhibition hours go to chicagobihiro.org
The three-week exhibition featuring artists from Japan and Chicago to facilitate dialogue about the artistic and intellectual approach of post-war, new immigrant generations of Japanese within the context of contemporary art. Chicago, as a resettlement city following the end of World War II, is inevitably rooted in the histories of internment. The artists of AIRMW however, are part of the community of post-war immigrants where identity is more inherently defined through the bicultural lineage of language and globalization in lieu of the often didactic exploration of the socio-political grievances of WWII. Within the arts, this experience manifests itself through the context of aesthetics. The pictorial diegesis of works is a presentation of culture through the particular sensibilities of Japanese aesthetics.
The exchange project was developed to expand this conversation highlighting the importance of cultural aesthetics as part of maintaining the artistic integrity of this new generation of the Japanese and Japanese American artists. It also works to cultivate the international dialogue between Chicago and Japan, maintaining the global cultural perspective that is integral to the landscape of contemporary art. The inaugural exchange participants were calligrapher Natsuki Kubo (Sapporo) and Kioto Aoki (Chicago/AIRMW). In May 2018, Kubo did a collaborative live performance at Links Hall for AIRMW's "Beyond the Box" series with AIRMW's Tatsu Aoki, Kioto Aoki, Fujima Yoshinojo and cellist Jamie Kempkers. In July, Aoki went to Obihiro to present a solo photography exhibition. She also organized a community darkroom space above the gallery, in collaboration with local photographer Souda Seijiro.
For the 2019 Japan iteration of the exchange, Kioto returns to Obihiro in June to create a pinhole photography series about local community members, making cameras using materials specific to each participant to photograph their workspace. Kiyomi Negi, an illustrator, graphic designer, and fellow AIRMW member travels with Kioto to create an illustration-based narrative piece; joined by sound artist Hiroshi Mehata who will be taking sounds from Obihiro to make new work to perform in Chicago in July. Both Kiyomi and Kioto's projects will be released as a separate artist books to be distributed during the Hairpin exhibition.
Recurring daily
---
Learn more about the area
Venue
The Logan Square Chamber of Arts' mission is to establish and promote a vital arts landscape in the Logan Square area. Through partnerships, technical assistance,…
Neighborhood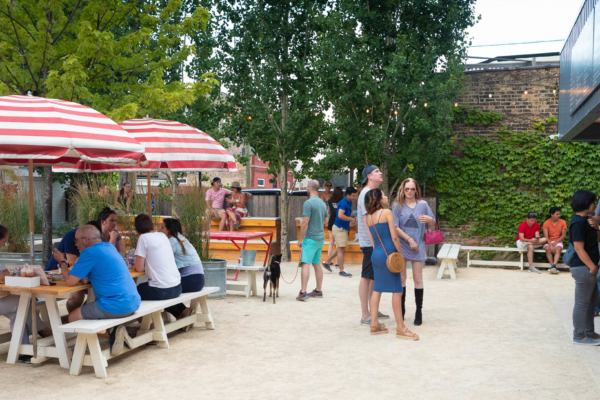 Why we love it Logan Square is a thriving community of artists, musicians, and the indie spirit. Its creative energy and urban vibe make it…
Learn more about the area
Venue
The Logan Square Chamber of Arts' mission is to establish and promote a vital arts landscape in the Logan Square area. Through partnerships, technical assistance,…
Neighborhood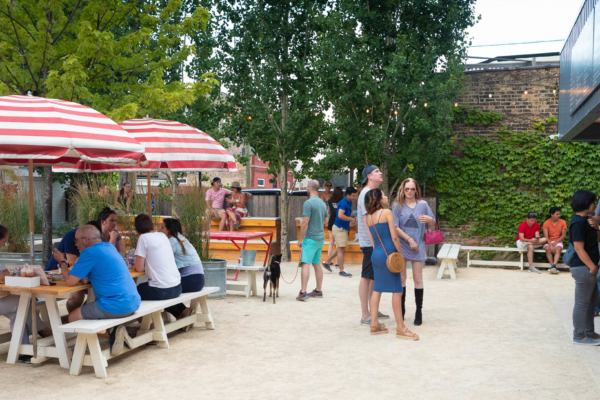 Why we love it Logan Square is a thriving community of artists, musicians, and the indie spirit. Its creative energy and urban vibe make it…