Andares – Destinos 3rd Chicago International Latino Theater Festival
---
Destinos: 3rd Chicago International Latino Theater Festival
Mexico | U.S. Premiere
Devised Narrative
80min
Written by Makuyeika Colectivo Teatral
Directed by Hector Flores Komatsu
Woven from ancestral myths, traditional music and arts, and a three-person narrative, Andares reveals the extraordinary, untold stories of ordinary, humble people who inhabit México's most remote corners. Created by director Héctor Flores Komatsu from his personal search to know and understand the original cultures of his homeland, Andares is a moving, fierce denunciation against a present that seems intent upon destroying what was once held as sacred.
Co-presented by Chicago Latino Theater Alliance and Chicago Shakespeare Theater.
Performed mainly in Spanish, with Maya, Tzotzil, Zapotec and Wixarika and projected English translation.
Admission: $35-45
Wed-Sat 7:45pm, Sun 2:30pm
Parking Info: https://www.chicagoshakes.com/your_visit/parking_and_directions  
Website: https://bit.ly/3401UXz
---
Learn more about the area
Venue
Chicago Shakespeare Theater is a global theatrical force, known for vibrant productions that reflect Shakespeare's genius for storytelling, language, and empathy for the human condition.…
Neighborhood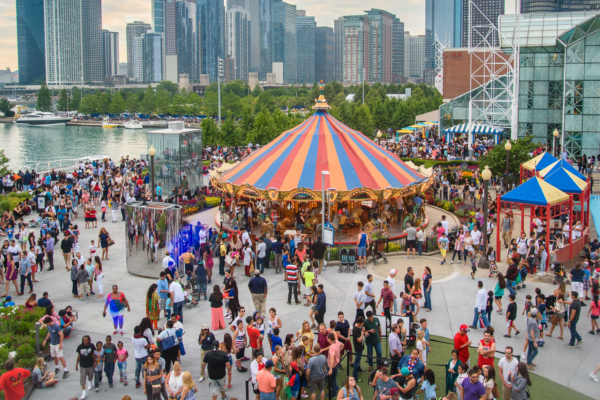 Why we love it There's nothing not to love about stunning Streeterville. This buzzing enclave is home to historic Navy Pier, the provocative Museum of…
Learn more about the area
Venue
Chicago Shakespeare Theater is a global theatrical force, known for vibrant productions that reflect Shakespeare's genius for storytelling, language, and empathy for the human condition.…
Neighborhood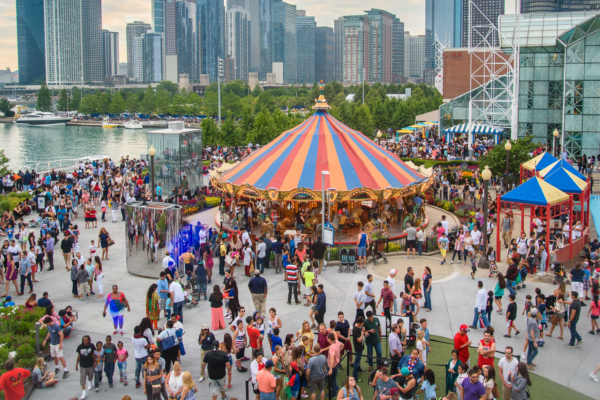 Why we love it There's nothing not to love about stunning Streeterville. This buzzing enclave is home to historic Navy Pier, the provocative Museum of…