2019 Chicago Toy & Game Fair! Come Out & Play!
---
North America's Largest Toy & Game Fair Open to the Public – Come Discover What's Hot for the Holidays with Experiential and Immersive Events, Interactive Exhibits and Activities for all Ages!
WHAT:
Come and experience the 17th annual Chicago Toy & Game Fair (CHITAG) – North America's largest toy & game fair open to the public! People of all ages are welcome to attend and play with the latest toys and games, and meet toy and game inventors from around the world. Witness (and launch!) the world's largest kid-powered rocket, participate in a Frozen II Scavenger Hunt and so much more! The fair is an experiential and immersive event, with plenty of interactive exhibits and activities for all ages from some of the biggest toy companies like Goliath, PlayMonster and Hasbro. Shop for new and classic toys for the holidays, test out products before they hit store shelves, take pictures with characters from Star Wars and more. Explore, discover and experience! Come out and play with us at the Fair! ​
EVENT HIGHLIGHTS:
World's Largest Kid-Powered Rocket Debut
Frozen II Scavenger Hunt
Photo Ops with Characters from Star Wars
Baby and Toddler PlaySpace
Etch with Princess-Etch-A-Sketch
Be Entertained by Ben's Giant Bubble Show
Yo-Yo Championship– Contestants from Coast to Coast
WTTW Big Idea Traveling Lab Performance
Beer Garden with Popular Adult and Party Games
Giveaways, Stage Events, Magic Shows, Contests and much more!
WHEN:
Sat. Nov 23, 2019, 10:00 a.m. – 6:00 p.m. CST
Sun. Nov 24, 2019, 10:00 a.m. – 5:00 p.m. CST
WHERE:
Navy Pier
Festival Hall A & B
840 East Grand Avenue
Chicago, IL 60611
COST:
$7.00-$15.00  https://www.eventbrite.com/e/2019-chicago-toy-game-fair-tickets-54498174507
---
Learn more about the area
Venue
There's more to Navy Pier, Chicago's iconic lakefront destination, than meets the eye! Known as the "People's Pier," this landmark showcases more than 50 acres…
Neighborhood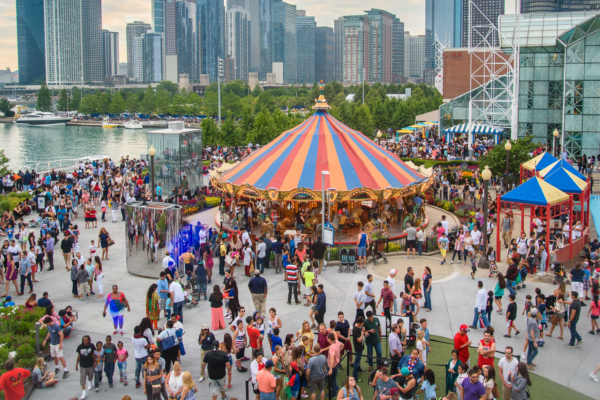 Why we love it There's nothing not to love about stunning Streeterville. This buzzing enclave is home to historic Navy Pier, the provocative Museum of…
Learn more about the area
Venue
There's more to Navy Pier, Chicago's iconic lakefront destination, than meets the eye! Known as the "People's Pier," this landmark showcases more than 50 acres…
Neighborhood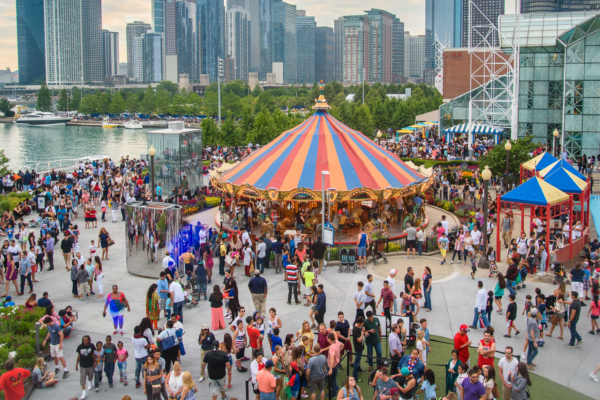 Why we love it There's nothing not to love about stunning Streeterville. This buzzing enclave is home to historic Navy Pier, the provocative Museum of…