There's more to Thanksgiving weekend than eating turkey. Besides Thanksgiving dinner, there's tons of things to do in Chicago during the holiday weekend. It's the perfect time to check out a new museum exhibit, explore outdoors, start some holiday shopping, get in the holiday spirit, and more.
Here are some of the top things to do during Thanksgiving weekend in Chicago. Plus, check out our guide to what's open in Chicago for more ideas.
1. Order a Thanksgiving carry-out feast
Start the weekend off strong with a delicious Thanksgiving dinner. Whether you're looking for a traditional Thanksgiving feast or something unique, Chicago restaurants have you covered. Check out our list of Thanksgiving carry-out dinners from fine-dining spots, neighborhood favorites, international restaurants, and more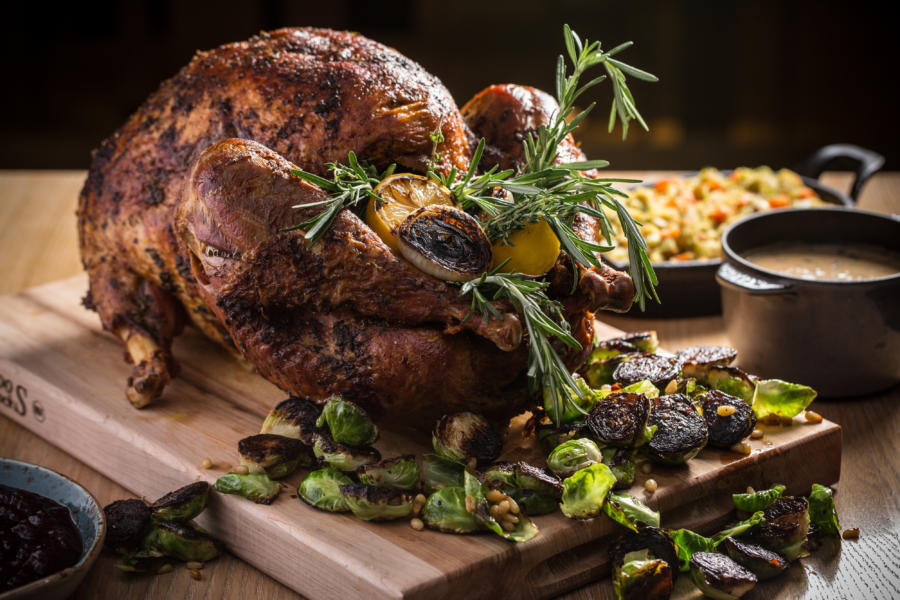 2. Shop local for the holidays
Planning on Black Friday shopping? Chicago will be celebrating Black Shop Friday, an initiative to support the city's diverse array of Black-owned businesses. Check back for a shopping guide with more than 500 locations all around the city.
Plus, get your holiday shopping started early (while supporting local businesses) on Small Business Saturday. Explore shopping in Chicago or check out our guide to the best neighborhoods for boutique shopping.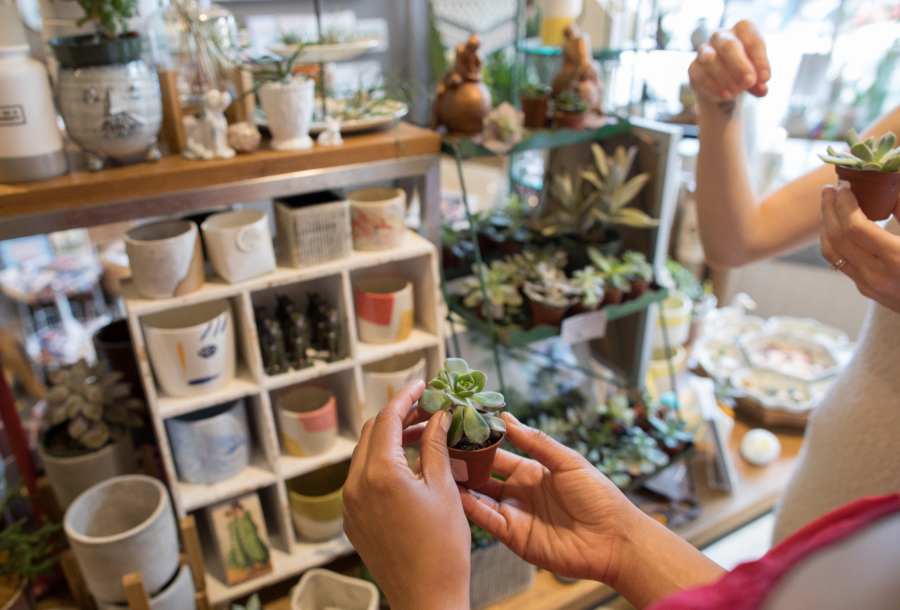 3. See the ZooLights at Lincoln Park Zoo
ZooLights are back and brighter than ever. Head to Lincoln Park Zoo to stroll through awe-inspiring light displays and outdoor animal exhibits. Tickets are $5 and can be purchased online in advance.
ZooLight is not open on Thanksgiving Day, but it will be open Friday, Nov. 27 through Sunday, Nov. 29 from 4 – 10 p.m. each day. Get your tickets.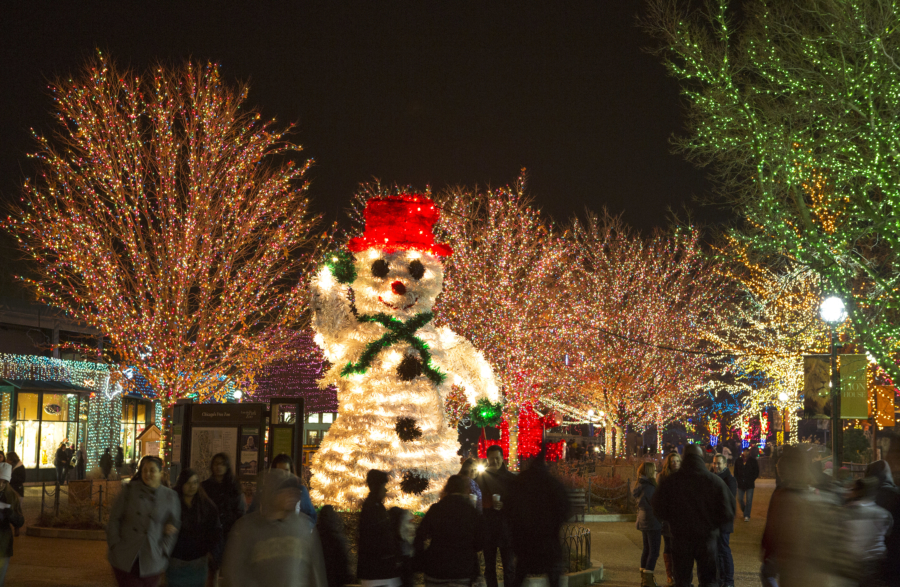 4. Go ice skating at the Skating Ribbon
Maggie Daley Park is known for their one-of-a-kind Skating Ribbon that curves and swerves through the whimsical park. Reservations open on Nov. 11; admission is $5 with your own skates, skate rentals are available starting at $16 during the weekend or $20 on Thanksgiving Day.
Thanksgiving Day skating hours: 11 a.m. – 12:30 p.m., 1:15 – 2:45 p.m., 3:30 – 5 p.m.
Weekend hours (Friday – Sunday): 11 a.m. – 12:30 p.m., 1:15 – 2:45 p.m., 3:30 – 5 p.m., 5:45 – 7:15 p.m., 8 – 9:30 p.m.
5. Visit the City of Chicago's Christmas Tree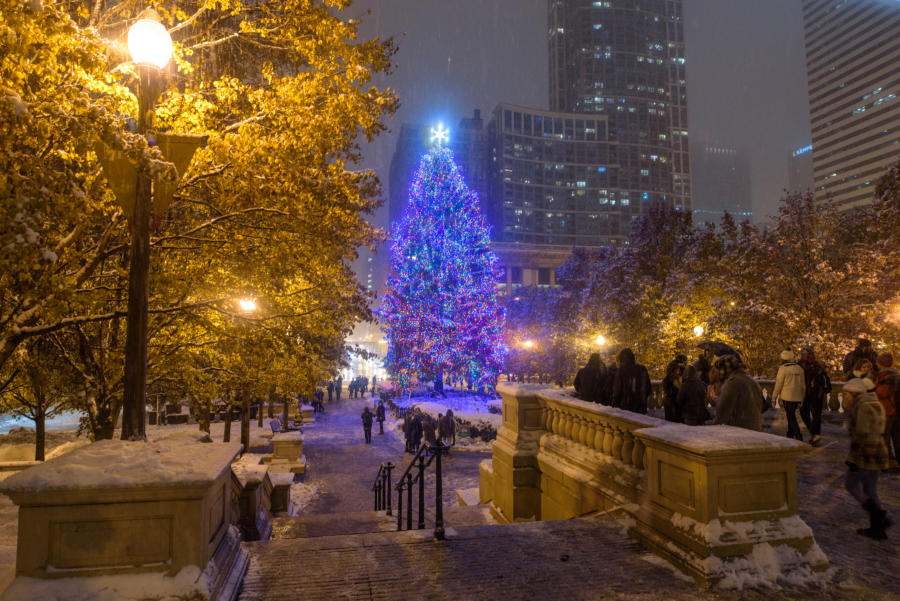 Don't miss one of Chicago's biggest and brightest holiday traditions — the City of Chicago's official Christmas Tree, now in its 107th year. The massive tree, which will light up the heart of iconic Millennium Park beginning Nov. 20, 2020, is adorned in twinkling lights and makes the perfect holiday photo opp.
6. Enjoy a weekend staycation
Want a weekend away without leaving town? A Chicago staycation is the perfect way to enjoy the long holiday weekend. Check out these special offers from Chicago hotels to find great deals, packages, and more.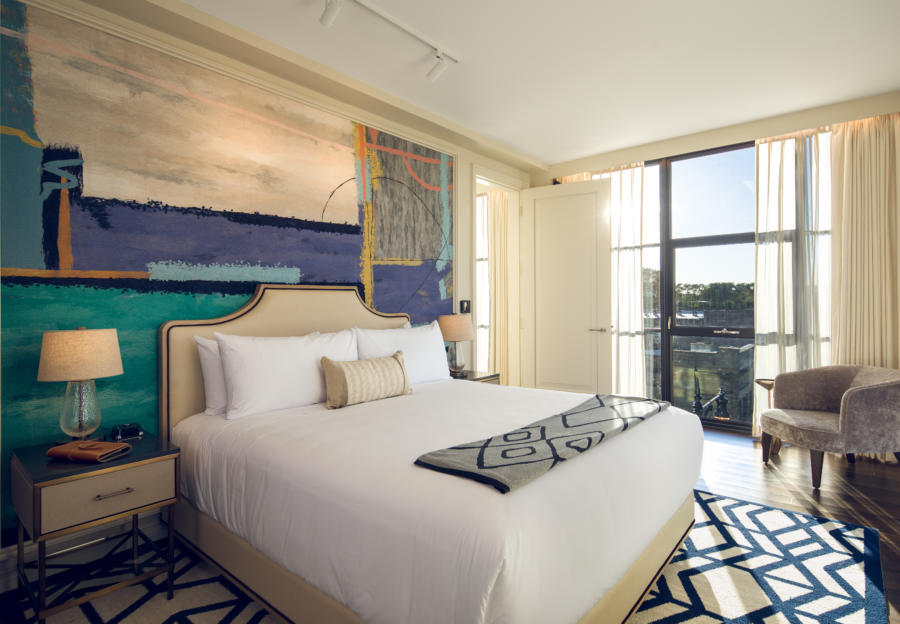 7. Drive through Illumination: Tree Lights
The popular Illumination: Tree Lights event at the Morton Arboretum has been configured as a drive-through event. The path, which is now twice as long, is lined with colorful light and music displays that guests can enjoy from the safety and comfort of their own cars. Illumination is open Thanksgiving day and Friday through Sunday.
Sunday through Thursday hours: 5 p.m. to 10 p.m. (last entry 9:15 p.m.)
Friday and Saturday hours: 5 p.m. to 11 p.m. (last entry 10:15 p.m)
Get your tickets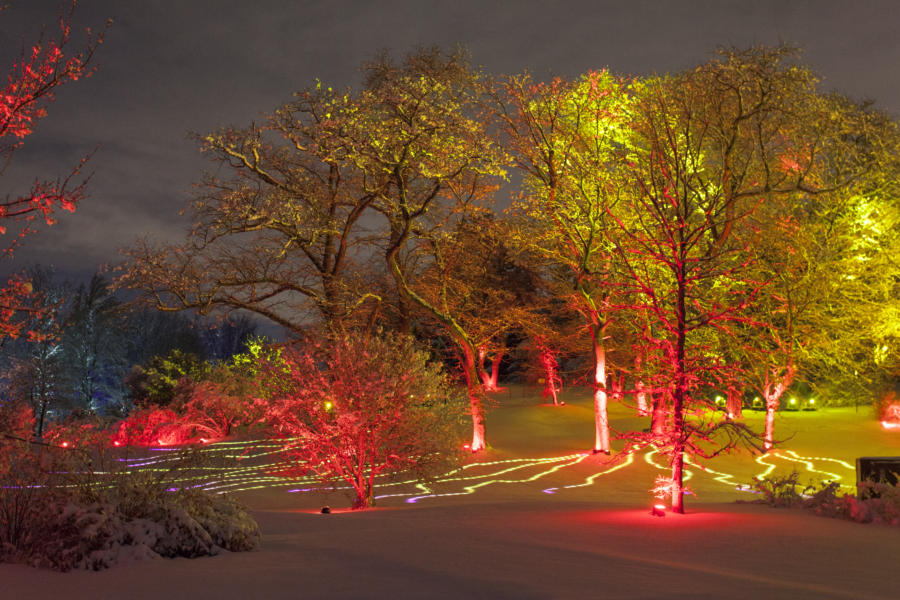 8. Watch Art on theMART
See The Nutcracker, Monet's water lilies, and more come to life at Art on theMART. The world's largest digital art display will debut a larger-than-life program featuring collaborations with The Joffrey Ballet, the Art Institute of Chicago, and Arts of Life.
The 30-minute program of projections will be shown nightly at 7:00 and 7:30 p.m., and can be viewed for free from the jetty section of the Chicago Riverwalk on Wacker Drive between Wells Street and Franklin Street.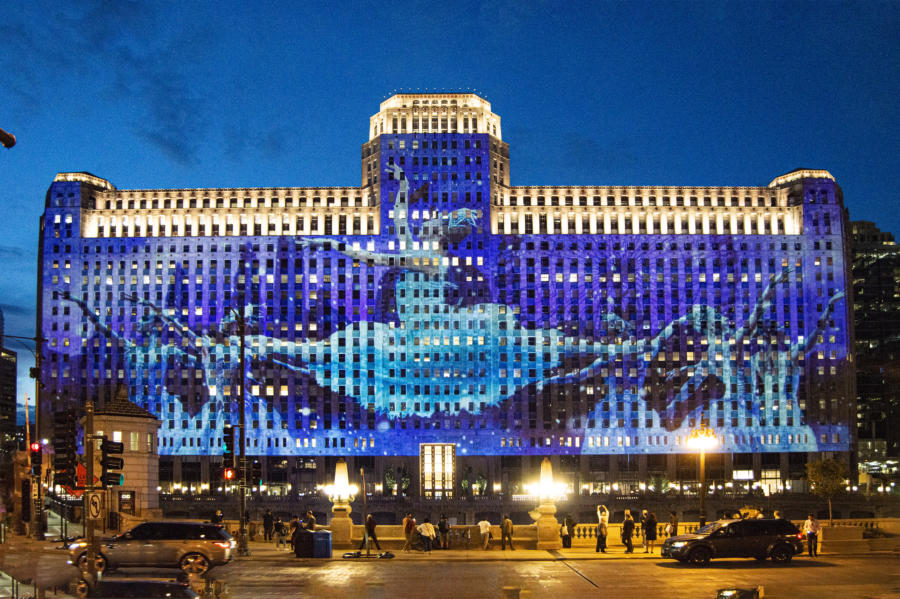 9. Bundle up and stroll through a park
The weather is getting cooler but that doesn't mean you can't enjoy the city's gorgeous green spaces. Here are a few to explore Thanksgiving weekend: