Can you believe it's already fall? I was reminded in the most unceremonious way — a sudden realization that it's colder than I'd like it to be. Colder temperatures aside, I absolutely love the fall and all the activities typical of the season. Here's a list of fun seasonal things to do in Chicago this fall.
Apple Picking
This is the farthest outside of Chicago I'll suggest you go. Edwards Apple Orchard West is about an hour and a half from Chicago and really has it all — apple picking, pick your own pumpkins, delicious goods made from apples like donuts and caramel apples, and tons of activities for kids. Use it as an excuse to take a fun fall day trip out of the city.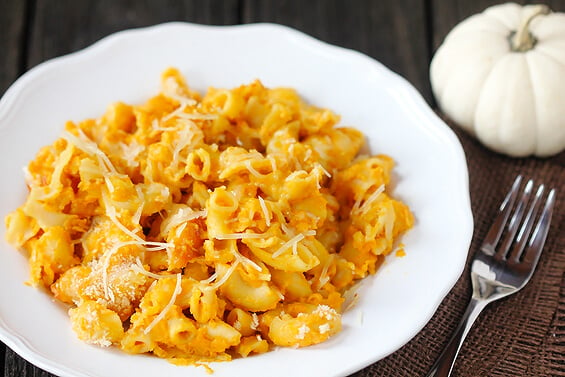 Eat Something with Pumpkin
No, I'm NOT talking about a Pumpkin Spiced Latte... I'm sure you've already had your fill. Instead, why not try one of Chicago's gourmet dishes inspired by the fall? I recommend checking out the Mac & Cheese Fest on October 24, where you can try pumpkin patch mac from chef Matt Troost of Charlatan.
Pumpkin Carving
Whether you're an amateur or a pro, it's always fun to try your hand at pumpkin carving. I like to keep it simple, but know a few places you can go to really put your skills to the test. McGee's Tavern pumpkin carving contest has been going on for 17 years! This year it's on October 28. The pumpkin is free, kids are allowed for part of the night, and there's even pumpkin beer on special! On October 29, is also the Sheffield's Beer and Wine Garden pumpkin carving contest.
Halloween Costume Contest
Plenty of bars and restaurants host costume contests on Halloween. But the Monster Dash (5k, 10k, or half marathon) on October 31 takes the Halloween costume contest to the next level! Wear your most inventive costume while busting a sweat!
Haunted Houses
Do you love to be scared? Haunted houses are one of my favorite parts of the fall. I was practically a Halloween baby, so this time of year holds a sentimental value for me. Last year I checked out the Rob Zombie haunted house, but this year I'm dying to check out the Statesville Haunted Prison, reportedly the scariest haunted house in Illinois. If you don't want to go too far out of the city, try Disturbia: Screams in the Park. For other haunted house ideas, check Groupon.
What are your fall must-do activities?