Chicago is home to some of the best museums in the country, so it's a must to set aside time to explore a few while you're in town. In particular, this summer offers even more great reasons to check out Chicago's famed cultural institutions. From other-wordly sea creatures to futuristic tech-enhanced clothing, these new and limited-run Chicago museum exhibits should be at the top of your summer 2019 bucket list.
Figures of Speech
Opens June 10
Museum of Contemporary Art
This is the first-ever museum exhibit devoted to work of genre-bending artist Virgil Abloh. This artist, architect, fashion designer, and Chicago native is perhaps best known for his work on Kanye West's creative team, where he designed album covers, concert designs, and merchandise for the hip hop superstar. He then founded his own fashion brand Off-White, before being named Men's Artistic Director of Louis Vuitton in 2018. Now he's bringing his work home with this in-depth look at his cross-disciplinary career.
220 E. Chicago Ave., (312) 280-2660, timed tickets required: Adults, $15; students/seniors, $8; and free for visitors 18 and under.
Wired to Wear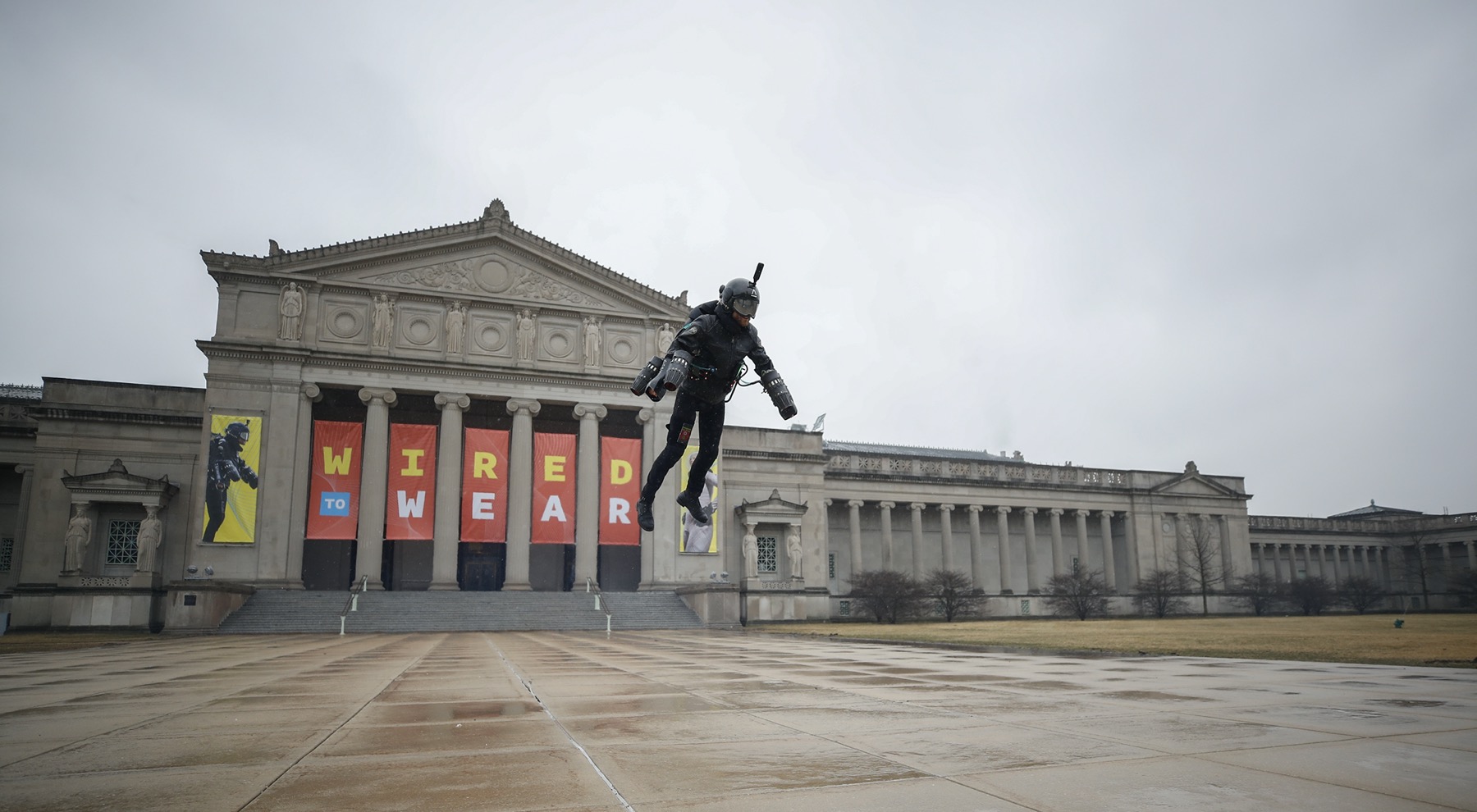 Now open
Museum of Science and Industry
The future of fashion is here. This new high-tech exhibition is the first-ever dedicated to the future of wearable technology, from jet packs to space suits. See how our clothes can make us stronger, smarter, and healthier, with state-of-the-art products from companies like Google and NASA. Plus, you can even take some for a spin, including the Chicago-made SpiderSense Vest, which helps you navigate an obstacle course.
5700 S. Lake Shore Drive, (773) 684-1414, time-entry tickets are required; $12 adults, $9 kids 3-11, plus general admission ($21.95 adults, $12.95 kids)
Manet and Modern Beauty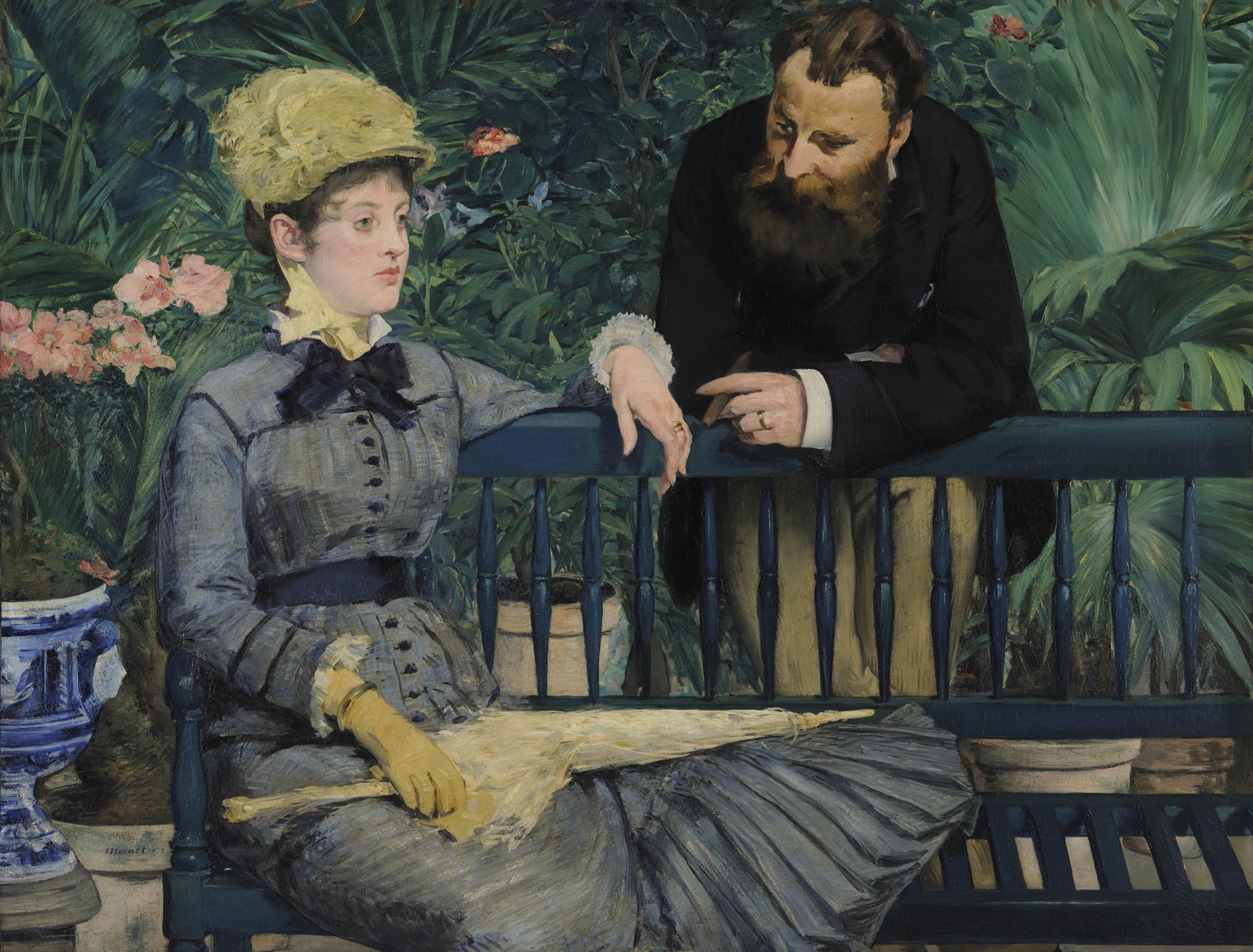 Opens May 26
Art Institute of Chicago
The Art Institute is world-famous for its incredible collection of French Impressionism, the largest in the world outside the Louvre. And for the first time in half a century, the museum will host an exhibit dedicated to Edouard Manet. The collection captures the beauty and fashionable femininity of Manet's later work, when he was a leading artist in the transition to Impressionism. You'll even get a peek at his personal letters that include charming illustrations of fruits, flowers, and garden scenes.
111 S. Michigan Ave., (312) 443-3600, included with general admission ($22 for Illinois residents, $25 out-of-state admission; starting at $16 for students, seniors, and teens); Thursdays free admission for Illinois residents
Amplified Chicago Blues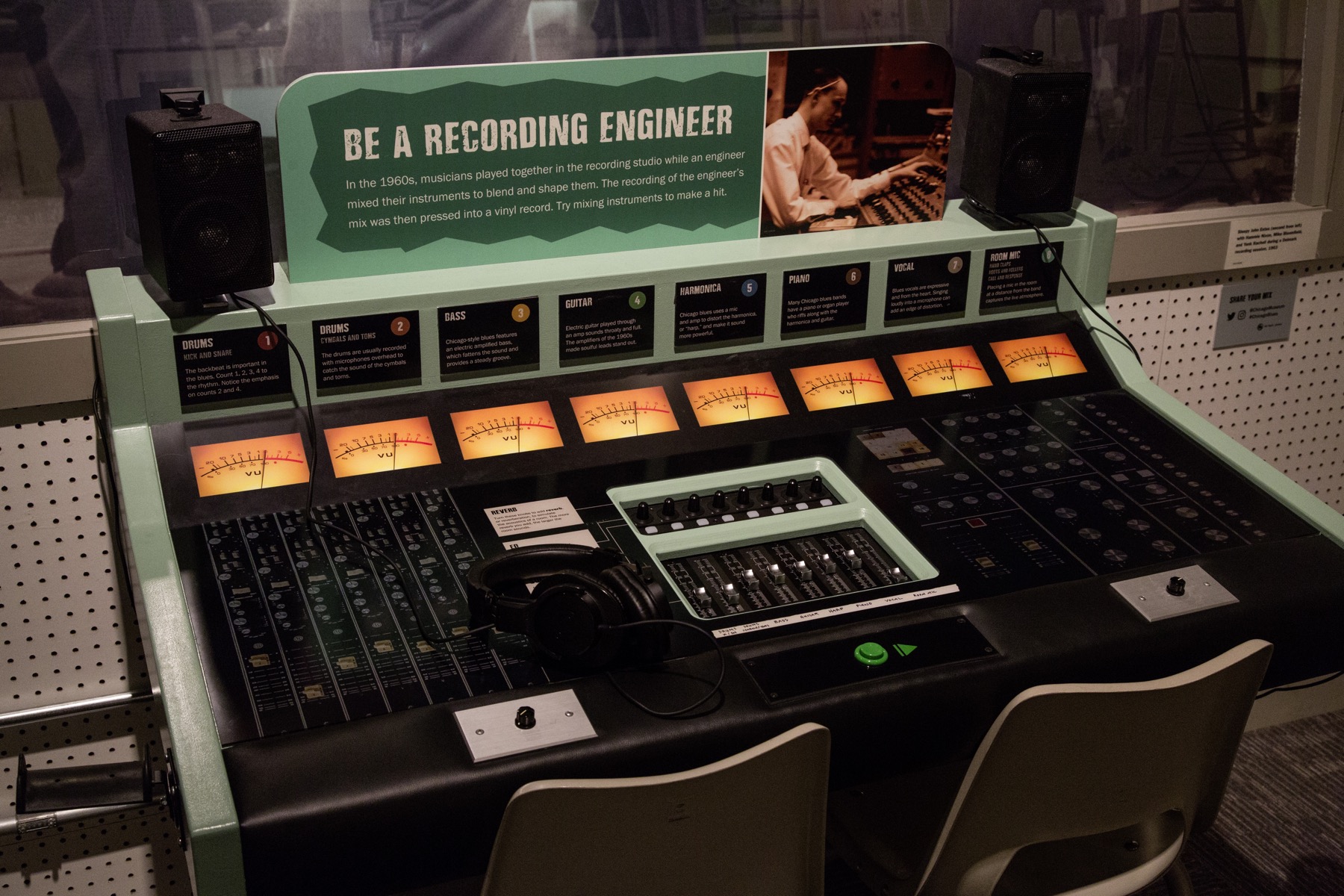 Opens Aug. 10
Chicago History Museum
What makes Chicago blues the Chicago blues? The Chicago History Museum will answer that and more in their first full-scale blues exhibit. The exhibition looks at legendary artists like Koko Taylor, Willie Dixon, and Muddy Waters, who helped put Chicago on the musical map and made a lasting impact on the genre. Fascinating photography captures the Chicago scene of the 1960s, while interactive stations let you try your hand at playing guitar, designing an album cover, and singing karaoke.
1601 N. Clark St., (312) 642-4600, included with general admission ($19 adults, $17 seniors and students, free for children under 18)
Sound Playground at Chicago Children's Museum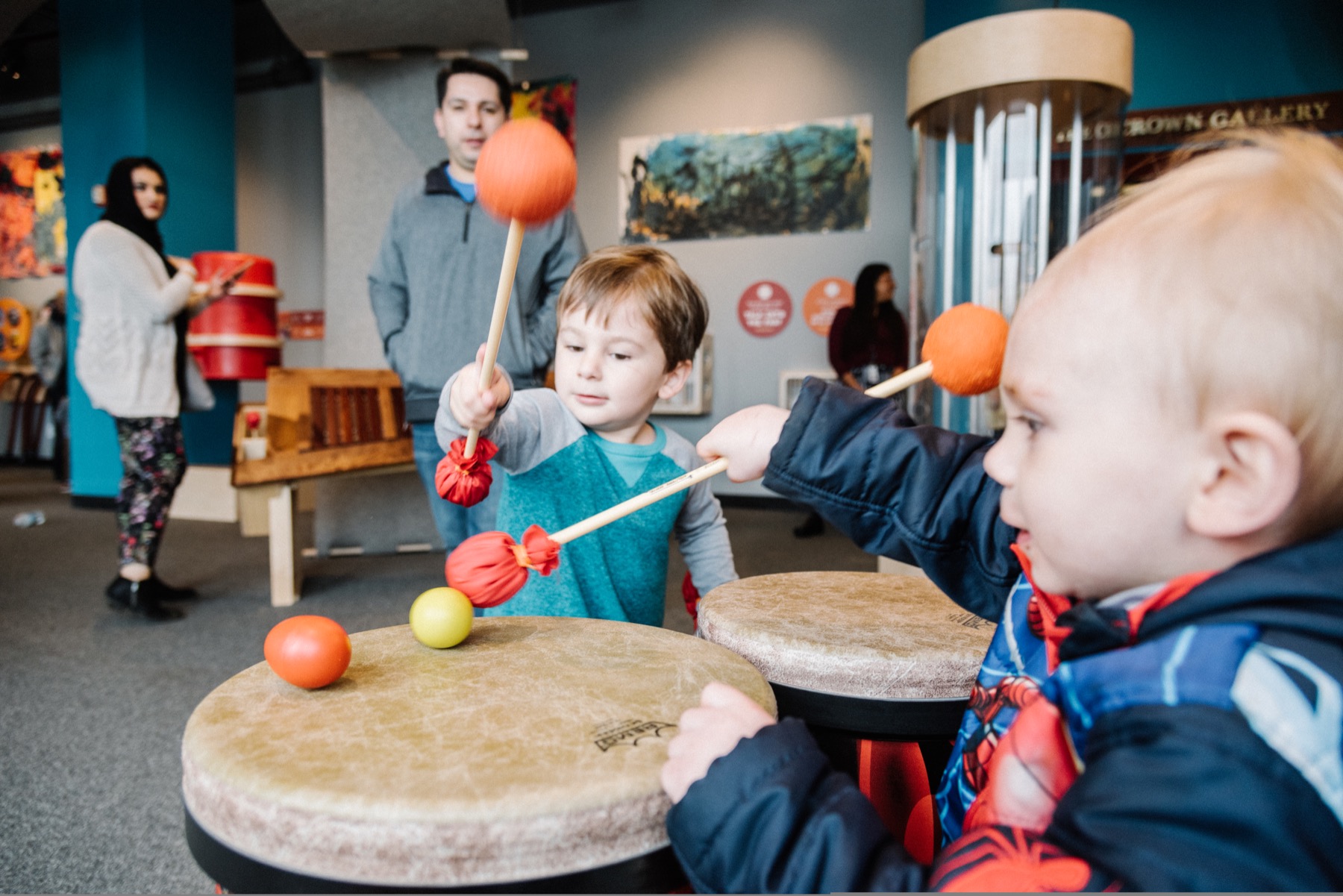 Opens May 4
Chicago Children's Museum
Explore the world of sound at this new Chicago Children's Museum kid-centric exhibit. Little ones are invited to bang a six-foot "big boom" drum, pluck the giant string thing, and try a variety of surprising sound makers as they learn about different sounds and how they're made.
700 E. Grand Ave., (312) 527-1000, included with general admission: $14.95 adults and kids, $13.95 seniors 60 and older, free for members and kids under 12 months
Underwater Beauty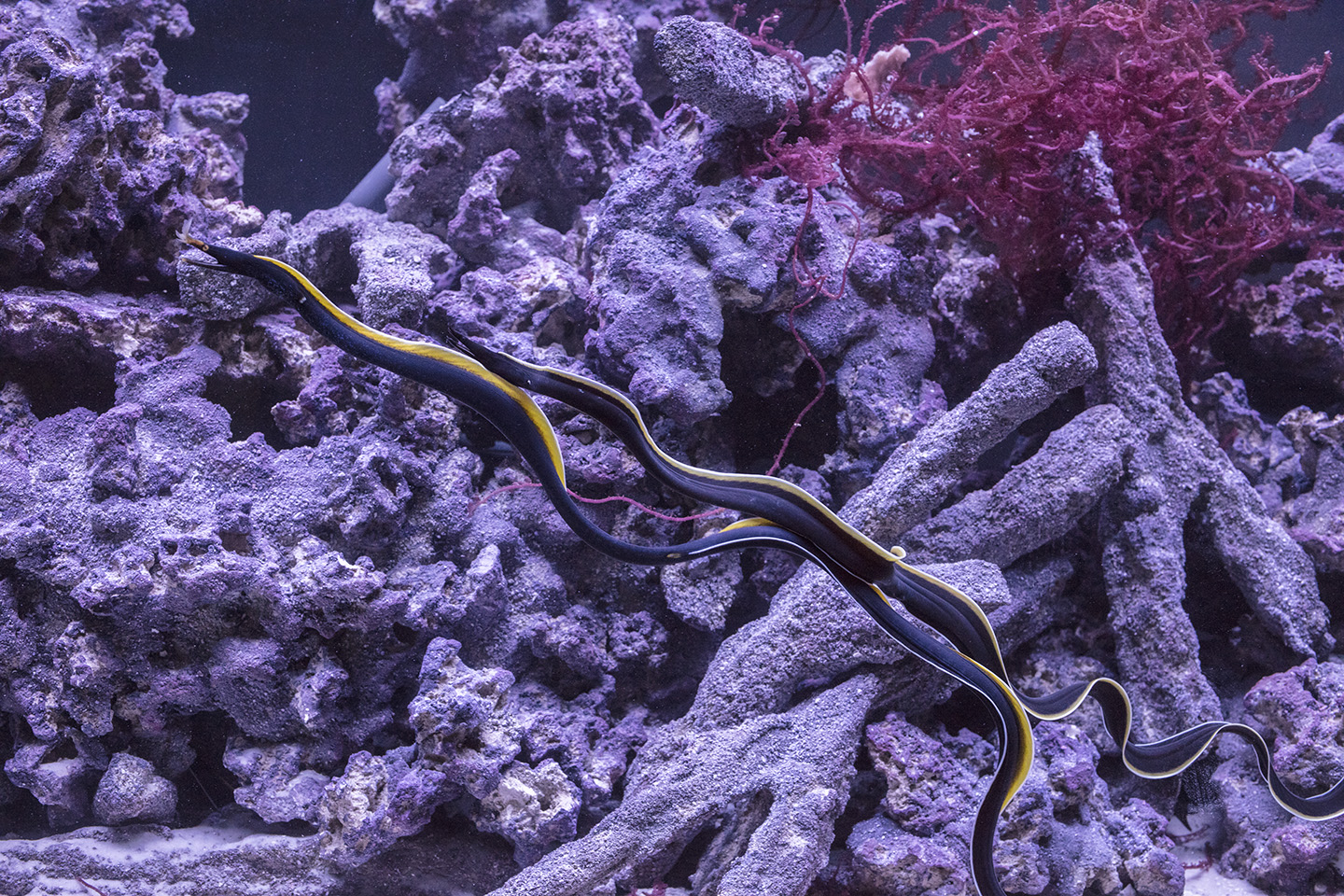 Opens May 25
Shedd Aquarium
Sea life is diverse, stunning, and strange. And it's all on display at the Shedd Aquarium's Underwater Beauty, from glowing coral and ribboning eels to shrimp that can break glass and fish that swim backwards. The special exhibit features five rooms themed around the different senses. While you're there, also be sure to check out the summer-only Stingray Touch experience.
1200 S. Lake Shore Drive, (312) 939-2438, included with general admission ($39.95 adults, $29.95 kids 3–11; $19.95 Chicago residents, $14.95 Chicago kids)
Fantastic Bug Encounters! at Field Museum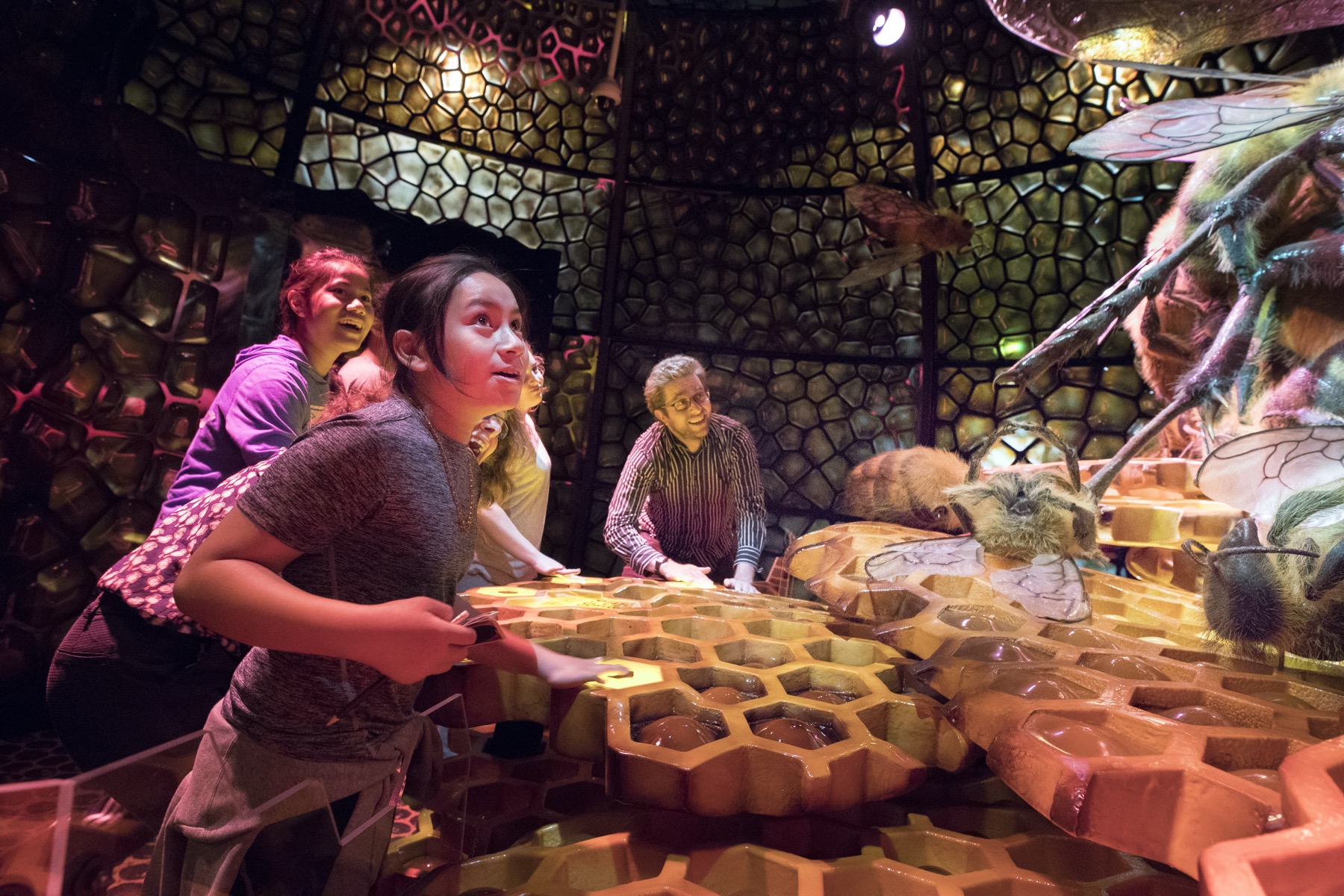 Opens June 28
Field Museum
The Field Museum's new exhibition gives an up-close look at creatures we see everyday, but don't often think about — bugs. Learn how the "Earth's smallest superheroes" can camouflage themselves as flowers, use blinking lights to communicate, and even turn their prey into zombies. Get hands-on with interactive stations, larger-than-life models, and even a bug petting zoo featuring live bugs from all over the world.
1400 S. Lake Shore Drive, (312) 922-9410, included with All-Access pass ($38 adults, $27 kids 3–11, $33 seniors and students) or with Discovery Pass admission ($32 adults, $23 kids, $28 senior and students)
---
Save with a Chicago CityPass
Planning a future trip to Chicago? Experience the city's famous attractions at a 50% savings with Chicago CityPASS. Take your time and enjoy each attraction with 9 consecutive days to use your tickets. And, with convenient mobile tickets and prepaid admission, you'll get to skip select lines. Rest assured that should your plans change, you're covered by flexible 365-day risk-free returns. Trusted by 23 million travelers for 23 years.
Includes prepaid admission to 5 must-see attractions:
Spend less, experience more. Learn more.
See more and save with Go Chicago
Save up to 45% on admission to over 25 top Chicago attractions with Go Chicago. Choose the number of days you wish to use the pass from 1, 2, 3, or 5 calendar days in a row and enjoy exploring Chicago's best sights. Visit top attractions like the Shedd Aquarium, Shoreline Architecture River Cruise, 360 Chicago, and more. Passes must be used within a year of purchase and are activated once you visit your first attraction.