Don't settle for soda water. If you're looking for a booze-free beverage, there are plenty of handcrafted mocktails around the city to quench your thirst — without the hangover.
This sunny, California-inspired spot will definitely make you want to sip on something cold and refreshing. And with their selection of four zero-proof mocktails, you'll have plenty to choose from. The "Pineapple Paradise" ($6.95) is a blend of mint, ginger beer, agave and lime. A perfect pick at brunch, the "Rise & Shine" ($6.95) features matcha, celery juice, lime and agave for a refreshing way to start the day. 1954 N. Halsted St.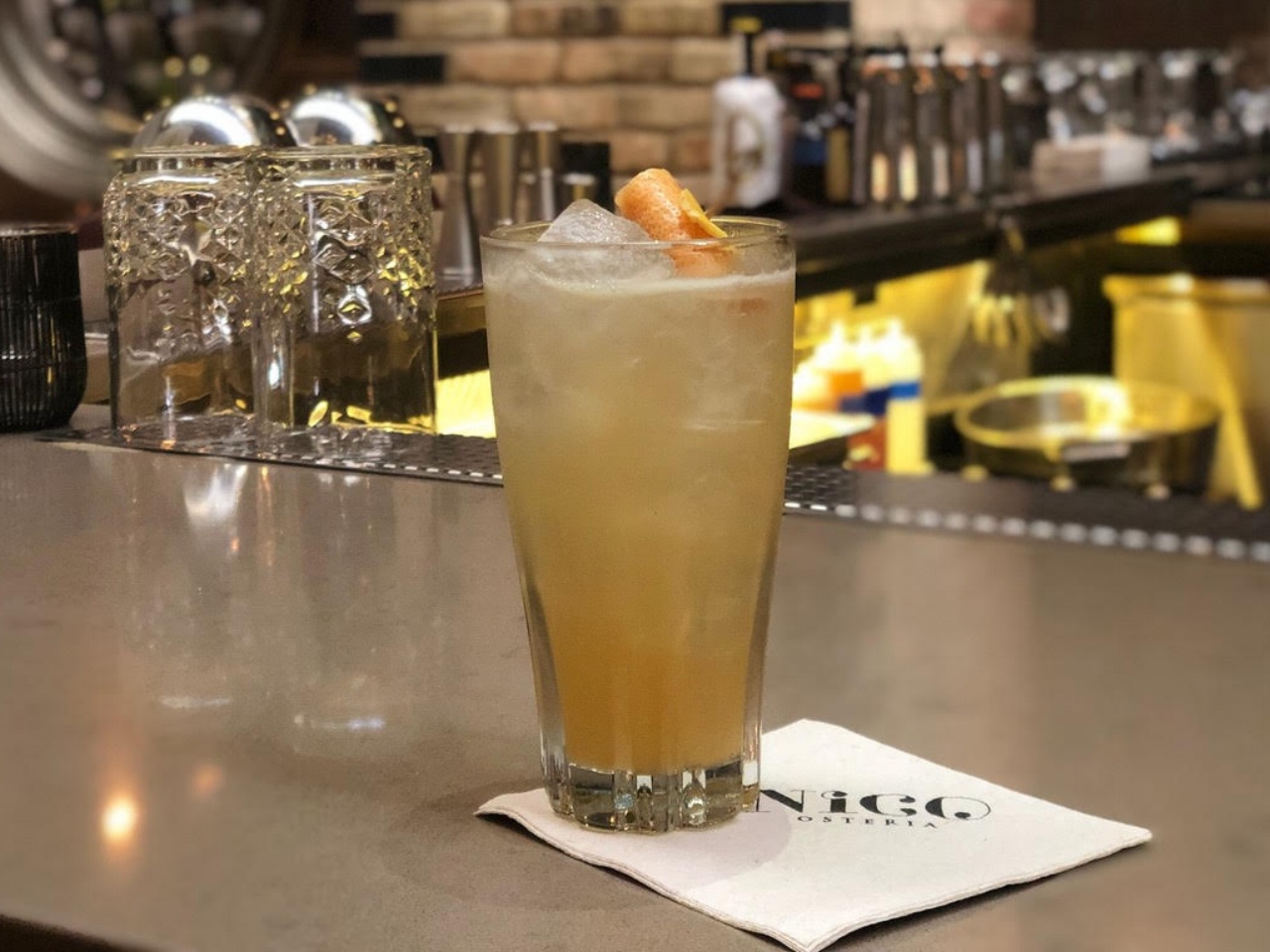 The bartenders at this chic Italian spot are always ready with an interesting mocktail or two up their sleeves. The "Nice to Be Here" ($6) was intentionally crafted with tart and bitter notes for a complex flavor even without alcohol. With a mixture of lemongrass, grapefruit, honey, lime and cinchona bark from Rare Tea Cellar, you won't even miss the booze in this perfectly layered drink. 1015 N. Rush St.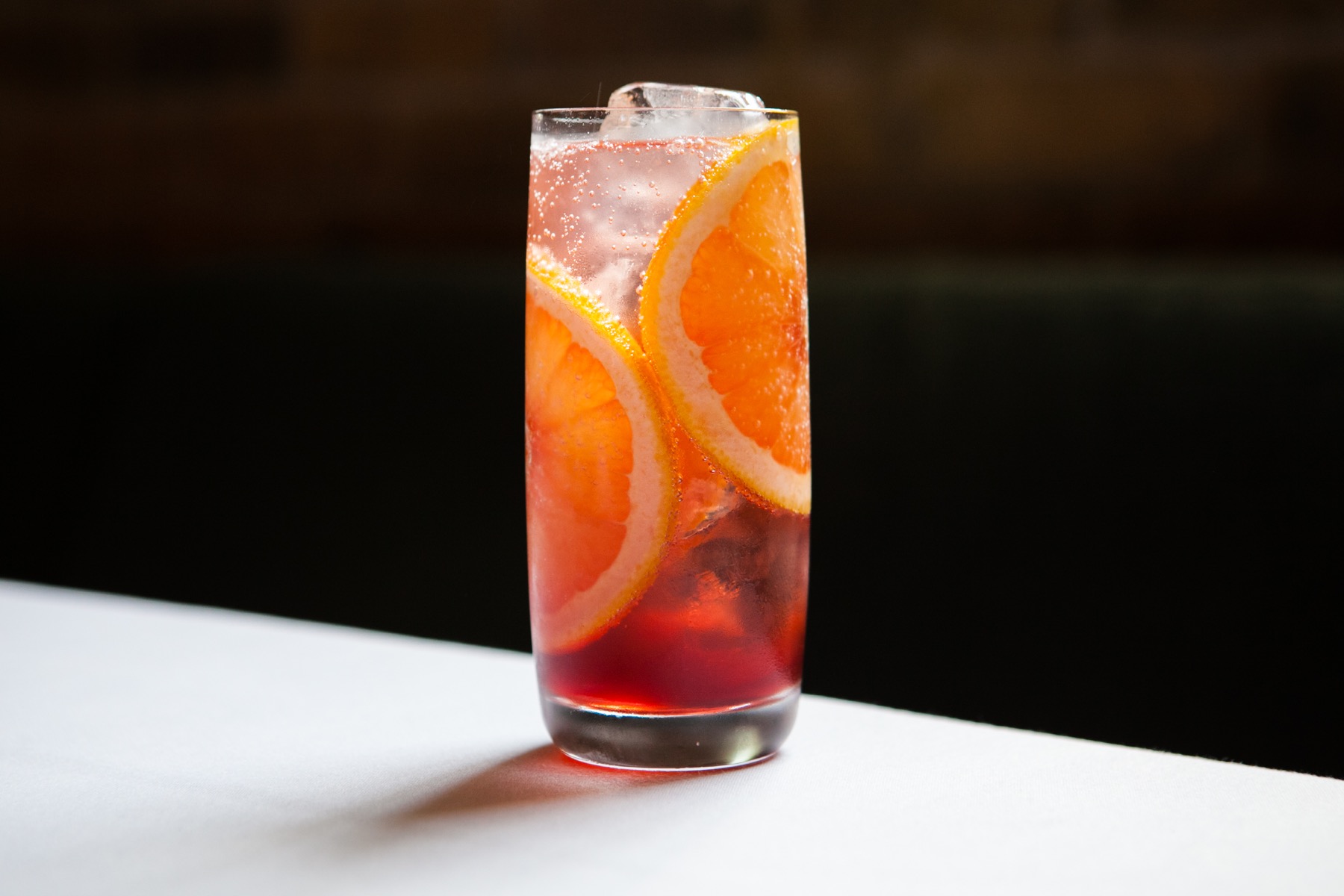 Be wined and dined without the wine. Oriole broke with fine dining tradition when they debuted their spirit-free drink pairing ($95), which can be coupled with their multi-course tasting menu. The experience was crafted by star bartender Julia Momose, who designed the zero-proof drinks to be just as complex and flavorful as cocktails. For instance, the "Pepperberry Tonic" is a take on Campari soda, made with Tasmanian Pepperberry, Angelica Root, Verjus Rouge, and Fever-Tree Elderflower Tonic. 661 W. Walnut St.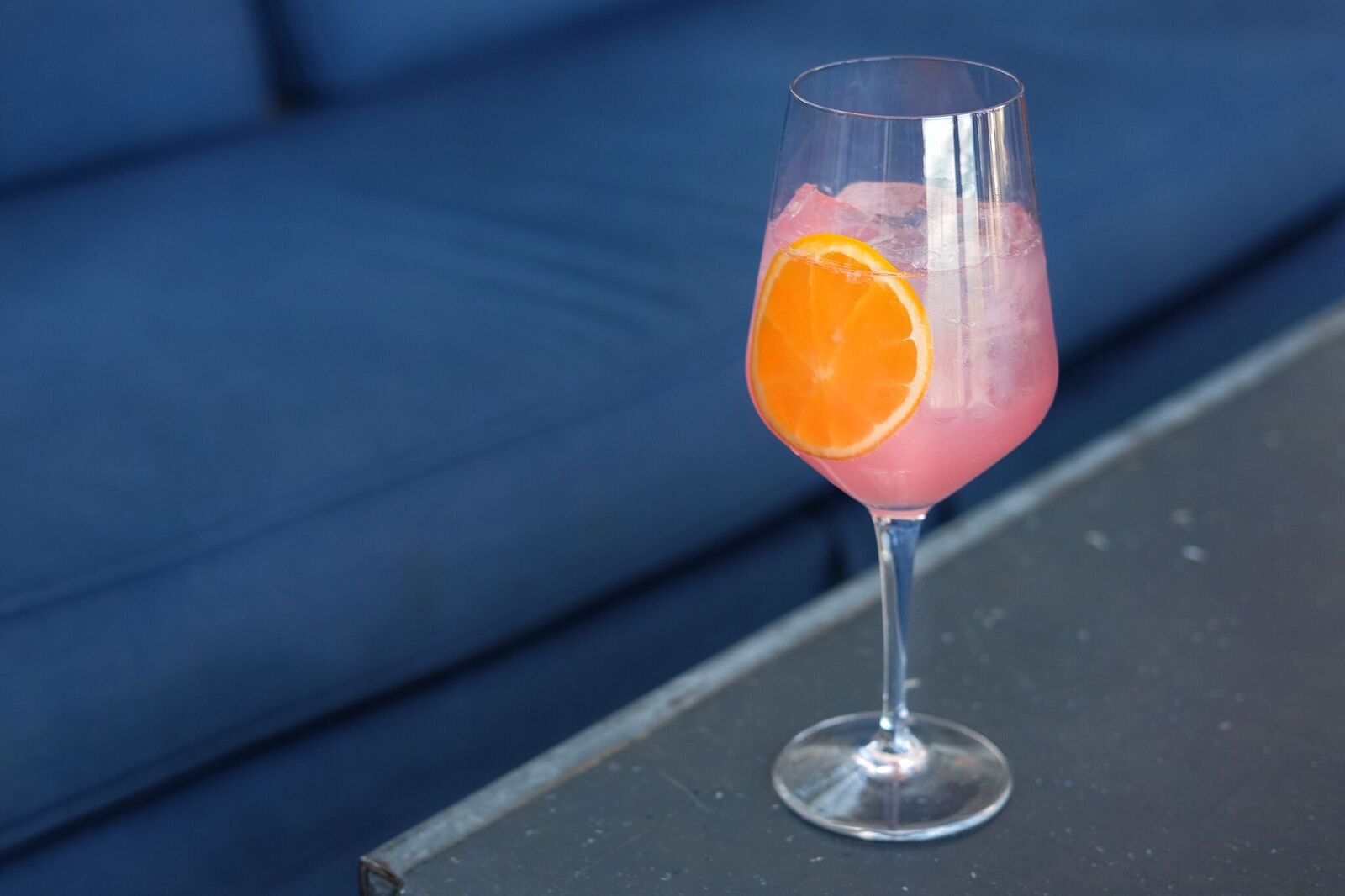 At Cindy's, you'll always find a thoughtful selection of spirit-free drinks made with intention. Many are crafted with distilled, non-alcoholic spirits, giving them a complex flavor profile missing in many mocktails. Drinkers can choose from four flavor profiles, from bright and refreshing to delicate and bitter. If you're looking for something fresh and citrus-forward, try the "Parallels" ($12) made with grapefruit, Verjus Rouge, Seedlip Grove 42, cane sugar, and Fever-Tree Indian tonic. 12 S. Michigan Ave.
The creative, globally inspired philosophy around food extends to the drink menu, where you'll find a playful selection of Madison Mocktails ($6). The booze-free beverages keep things simple but interesting, like the "Patiently Waiting" with blood orange, lime, cream, demerara sugar, and soda. The "Easy Livin'" blends orange shrub, orange lemon lime, cranberry juice. 1027 W. Madison St.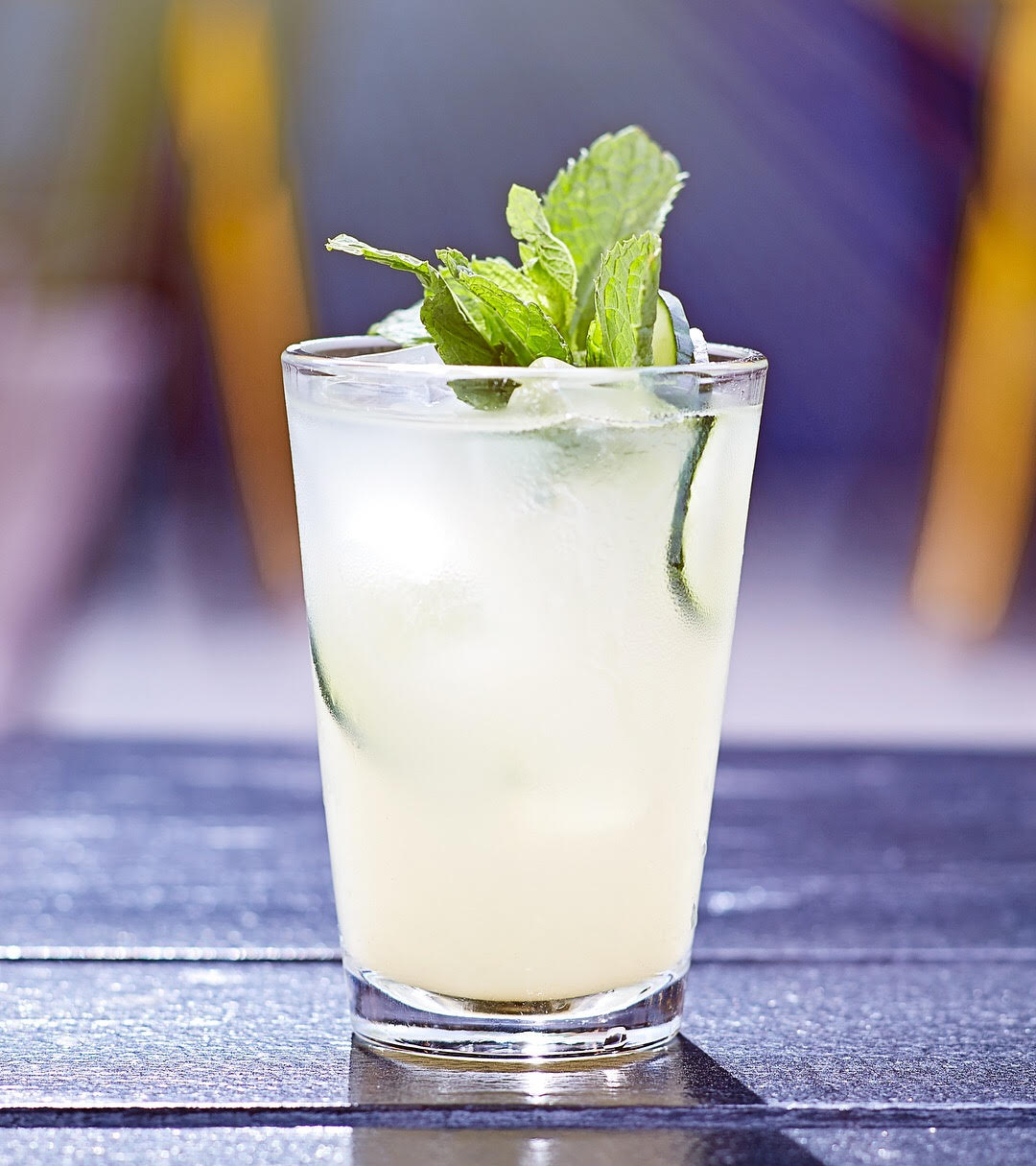 This laidback Logan Square bar has plenty of option for non-drinkers. Along with non-alcoholic beer, there are two refreshing mocktails ($7) on the menu. The "Sun Cup", a mix of cucumber, ginger, lime, and mint. was inspired by the sun hitting the frost on a winter morning. The "M.G.P." mocktail stand for mango, grape, and pineapple. 3204 W. Armitage Ave.
Get the cocktail lounge feel, minus the cocktails. M Lounge offers an extensive mocktail menu, with carefully curated beverages ranging from $6 to $8. Many are creative recreations of your favorite boozy options, like the "I'll Fake Manhattan" made with cranberry orange, lemon juices and a splash of grenadine and bitters or booze-free bellinis made with non-alcoholic champagne. 1520 S. Wabash Ave.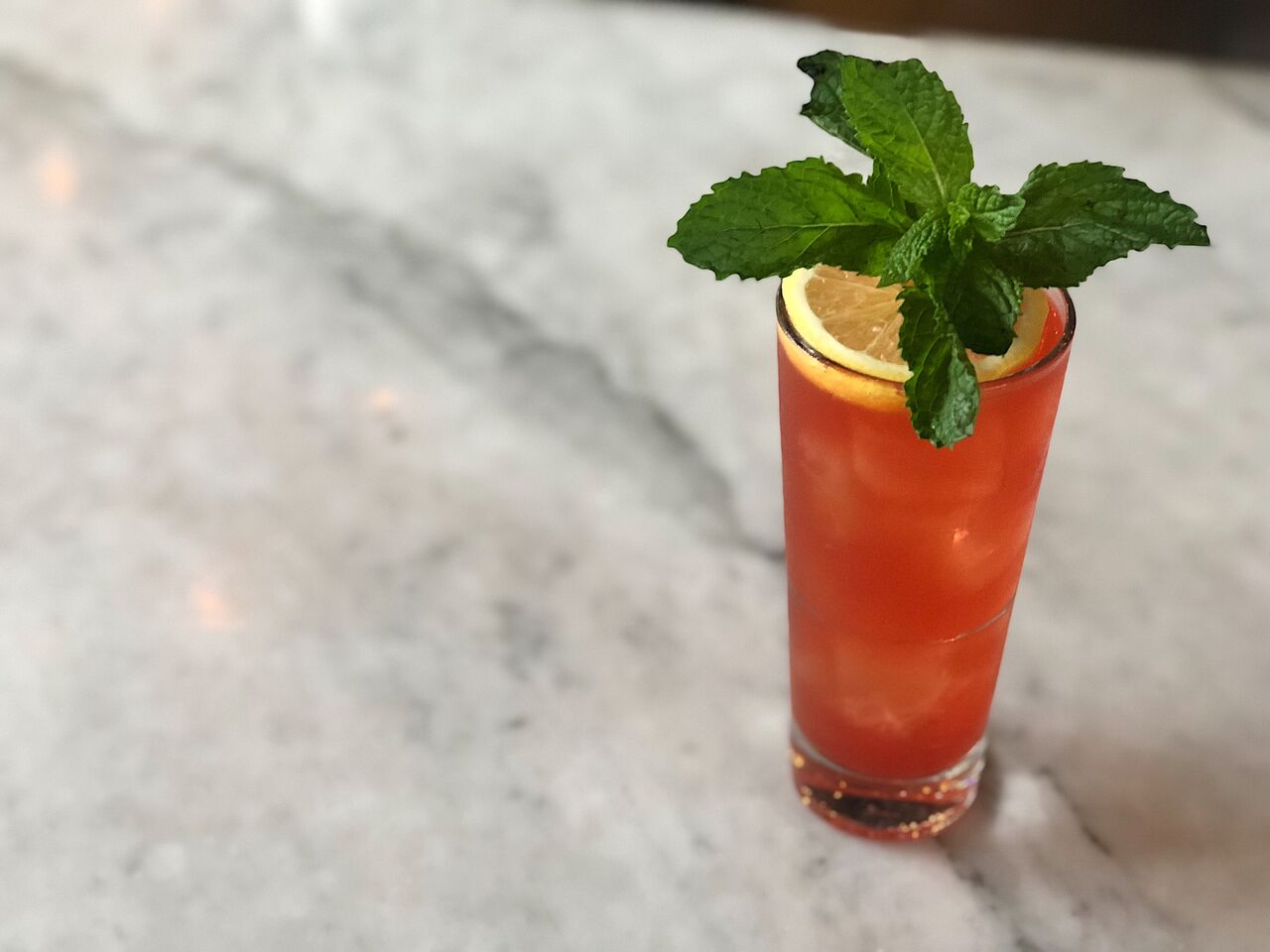 There's a rotating selection of seasonal mocktails at this industrial chic spot. Currently, you can try the "Promontory Palmer" with plum iced tea, house made lemonade, passion puree, and rhubarb bitters. The "Cherry Cobbler" includes tart cherry, Saigon cinnamon, lime, and soda. No matter what you choose, it's sure to pair perfectly with the modern menu. 5311 S. Lake Park Ave. West.