Skydeck Chicago, the highest observation deck in the United States, is rated a Top 10 destination by Tripadvisor. And the Skydeck experience got even better when it underwent an extensive transformation that makes this exciting Chicago attraction even more of a must-see for any visitor to the city.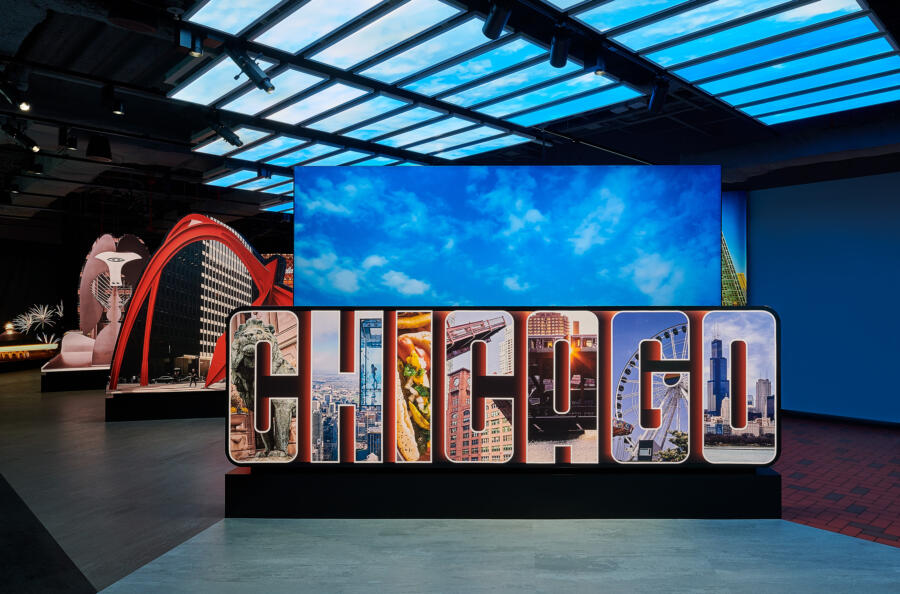 All about Chicago
The adventure begins when you enter the Skydeck's lower-level, Chicago-focused museum. Here you'll be immersed in everything Chicago, beginning with Origins, which tells the history of the city as you encounter formative events like the Great Chicago Fire and walk through a glowing Chicago River tunnel.
Move on to the Architecture section, where you'll take off on an interactive fly-through video tour of the city and its stunning skyline, ending at the iconic Willis Tower, home of Skydeck Chicago. Pose next to floor-to-ceiling tower antennas to capture a fun shot for your socials.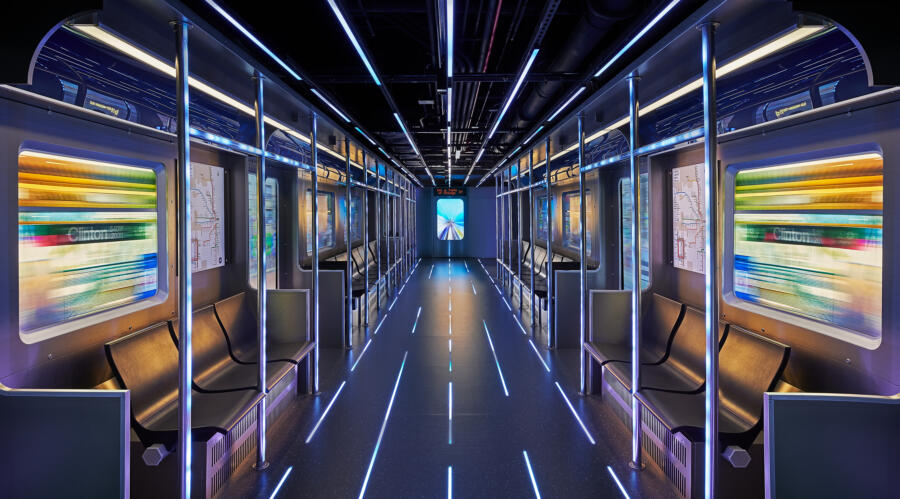 Next, hop aboard a full-scale, replica 'L' train and view some of Chicago's vibrant neighborhoods as they pop up on the train windows' pass-through video displays. Then, get a true taste of Chicago and take advantage of great photo ops with the larger-than-life deep dish pizza and nine-foot-long hot dog bench (decked out with all the traditional Chicago trimmings!).
In the Characters and Streetscapes sections, tell jokes on the stage of the world-renowned Second City, pose with landmarks like the Wrigley Field marquee, and size up basketball superstar Michael Jordan.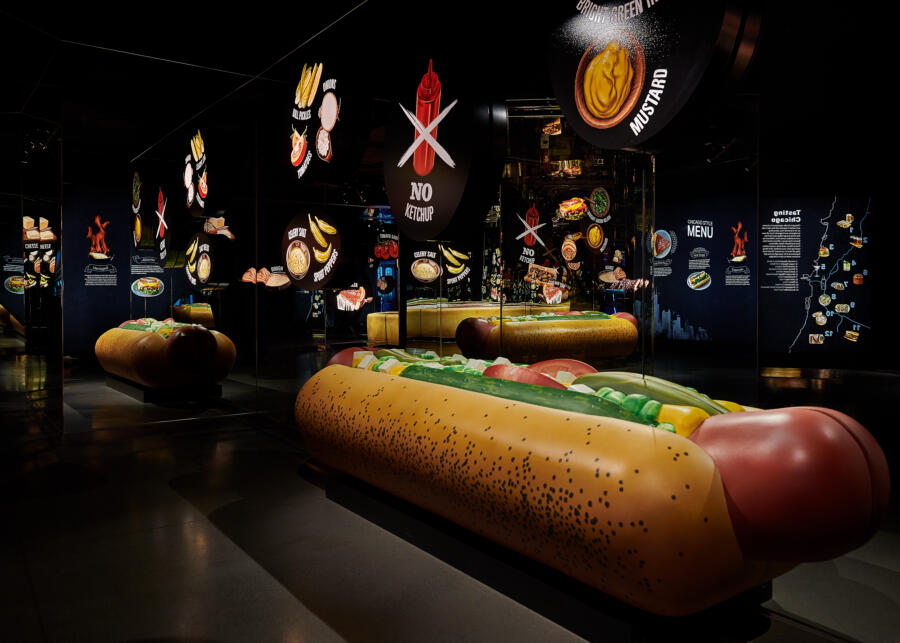 The final section, Urban Playground, leaves visitors with a lasting impression of what makes Chicago truly extraordinary.
On top of the world
Once you leave the museum, you're whisked up to the 103rd-floor observation deck. As the elevator doors open, you'll be floored by jaw-dropping panoramic views that can span up to four states and nearly 50 miles on a clear day. Check out the informational videos and interactive monitors where you can upload and display your social Skydeck images.
Brave The Ledge, a first-of-its-kind attraction made up of a group of five glass-floored balconies that jut four feet out from the Willis Tower to create an unforgettable viewing experience 1,353 feet up in the air. Pro tip: time your visit at sunset to see the city transform from day to glittering night.
Don't miss the chance to step into the footprints where the cast of Ferris Bueller's Day Off stood to create your own movie moment. And leave your mark on the interactive sequin wall by creating a message or drawing about your memorable visit to Skydeck Chicago.
Learn more about Skydeck Chicago and order your advance tickets today. And be sure to follow @skydeckchicago on social media!